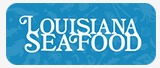 Flounder

Preheat oven to 400ºF. Rinse flounder filets and pat dry.

In a small sauté pan on medium heat, melt butter and add peppers, celery, and onions. Sauté for about 8 to 10 minutes to wilt vegetables; don't allow them to brown.

In a medium size mixing bowl combine crabmeat, Worcestershire sauce, hot sauce, Cajun Injector Cajun Shake, salt, egg, mayonnaise, bread crumbs, paprika, and chopped parsley. Mix thoroughly. Add sautéed vegetables and mix until all ingredients are incorporated.

Lay out flounder filets on cutting board with flattest side up. Divide crabmeat mixture among fillets, mounding it down the center of each filet. Fold fillets vertically over stuffing and transfer to a baking dish.

Bake at 400ºF for 10 minutes.Ladle a small amount of Mornay sauce on top and place back in oven for another 5 minutes.
Mornay Sauce

Melt butter in a saucepan over medium heat. Add flour and stir until mixture is well blended.

Gradually whisk in hot milk. Cook over medium heat, stirring constantly, until sauce begins to boil and thickens.

Lower heat to low and simmer, stirring frequently, for 5 minutes. Add cheese and stir until melted.

Stir about 1/2 cup of hot sauce into egg yolks to temper; return to saucepan mixture, stirring until smooth and thoroughly heated. Season with salt, pepper, and nutmeg