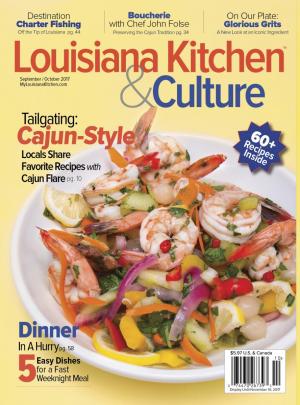 Help for Harvey Victims: At this point in time, what is most needed is money donated to an organization or charity you trust, and donations to food banks. There is no place to store physical donations such as clothing, toys, bedding, etc. so unless you are local and have direct access to local shelters that are asking for very specific items, donate cash. I am told there is also a need for blood, so get to a local blood bank if you can.
From my friend Ewell: http://gulfseafoodfoundation.org/index.php/2017/09/06/hurricane-harvey/
If you're not sure what organization to trust, start with Charity Navigator.
The awesome Second Harvest Food Bank has a Harvey Relief drive going.
Feeding Texas also is coordinating with local food banks.
Greater Houston Community Foundation Harvey Relief Fund
Here's a link to the National Voluntary Organizations Active in a Disaster - that's a good one to keep on hand always, for any time you'd like to do some volunteer work.
Hurricane Harvey Hospitality Employee Relief Fund: The Louisiana Restaurant Association has partnered with the Commander's Family of Restaurants to raise money for the hospitality workers adversely affected by Hurricane Harvey. The funds are managed by the Greater New Orleans Foundation. Chef Tory McPhail has video here; money can be donated here.
GoFundMe has aggregated a list of crowdsourced drives here.
With Love from NOLA is a gift card drive; this drive is only in the greater New Orleans area and ends this weekend; the cards will be taken directly to Houston. Here is their Facebook page.
Houston Chronicle has set up an extensive page with links to the many organizations organizing food drives, fundraising, volunteers; information on shelters, etc.
My friend Cath, a Houston resident and lifelong rescuer of animals, recommends the Friends for Life No Kill Animal Shelter; they're collecting money to rescue, shelter, and reunite people with pets lost in the disaster. Here's their Facebook page, and here's their website.
From my friend Kerry Anderson over in Lake Charles- this link provides information on what the local services are looking for - and do not need - and how to donate money if you're not local.
Charley Waltman recommends Samaritans Purse.
From Tamrah Swartzfager: Hurricane Harvey: How to Help
Quincy Vidrine- we have an LSU AgCenter Extension Office in every parish. Most of them are collecting donations as a part of their 4-H service learning projects. EVERYTHING that is collected is given to the flood victims!
HURRICANE HARVEY | Donate - International Relief Teams
Note: This page will be updated over the coming weeks; as it's being written, Tropical Storm Harvey is moving through Louisiana.