| | |
| --- | --- |
| | |
 

Welcome to Louisiana Kitchen

 

I went to lunch at Irish House on St. Charles Avenue Monday with a couple of girlfriends. We were moaning about getting back to a regular workout routine "now that the holidays are behind us" (ironically, over a roast beef po-boy, a hamburger, and a reuben) only to realize that, with the Saints in the playoffs and Mardi Gras upon us, there's still lots of opportunity for overindulgence. Plus, Jyl and I are headed to Chalmette tomorrow, and it's awfully hard to pass up a stop at iconic Rocky & Carlo's for a roast beef po'boy and some macaroni and cheese. "Ladies Invited."

 

So, while many of this week's recipes (linked below) are not likely to make a "diet" list, we'll try to hook you up with some healthier favorites later in the month.

 

Speaking of food, Rouses is our regional supermarket chain—they're the 9th largest independent family-owned chain in the country. They do a great job buying from local farmers and fishermen, and I am delighted to welcome them as a regular sponsor on this newsletter. Tip: get the rosemary sourdough loaf in their bakery, and use it to make grilled cheese sandwiches using an extra-sharp cheddar. Delicious!

 

And finally, yet more food. We are active members of the Louisiana Travel Promotion Association, and our annual Summit is in Shreveport later this month. I'm looking foward to catching up with friends, and touring the Shreveport/Bossier area. Where should we eat while we're there? Email me some suggestions.

 

My best regards,



Susan Ford, President

Kitchen and Culture Co.

http://louisiana.kitchenandculture.com

susan@kitchenandculture.com  

jyl@kitchenandculture.com

 

---

---



Follow Us on Facebook:
---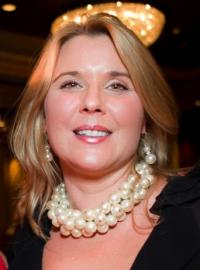 Condiment Queen
After two and a half weeks in Michigan my daughter Cecilia arrived home on Monday evening and announced to a craving for "real food" so we repaired to Cochon Butcher for lunch on Tuesday. We shared a little smoked duck and gruyere pizetta and Cecilia tore into a hot Cubano sandwich that was fantastically gooey and crisp all at once. I am a junkie for house-made potato chips as well as all manner of condiments so the act of munching a basket of chips drizzled with Butcher's Sweet Potato Habañero Sauce nearly threw me into orbit. I have a cast-iron stomach and a high tolerance for blazing hot flavors and nearby tourists stared with what may have been awe while Cecilia just seemed embarrassed or grossed out. Her being a week shy of 15, I can count on her to have one of these two reactions to pretty much everything I do so I am used to it.
Read the rest of Jyl's blog here, with several recipes perfect for tailgating and Mardi Gras gathering.
---

---
| | | |
| --- | --- | --- |
|   | Caribbean Grilled Shrimp "Pinchos" |   |


Chef Tory McPhail heads up the kitchen at Commander's Palace. The waiting list for the exclusive chef's table in his kitchen is long, but well worth the time—he loves to put on a show. This recipe is no exception; the extra large shrimp are marinated in a citrus/chili/jerk concoction, threaded onto skewers, and grilled. Meanwhile, you marinate a pineapple in rum. Stick the skewered shrimp into the pineapple, place on a flame-proof pan, drizzle with some more rum, and ignite! Fire extinguisher optional. Good hot or cold, this is great for your tailgating buffet.

Grilled Shrimp "Pinchos" Recipe Here.

Watch video of this recipe here.
---
| | | |
| --- | --- | --- |
|   | "Les is More", and "Roll Tide" |   |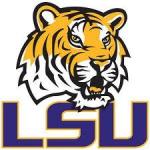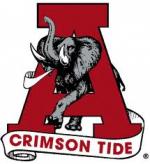 Bartender extraordinaire Lu Brow at the Swizzle Stick Bar has taken intercollegiate rivalry to a new level with two specialty cocktails he has created for the 2012 BCS championship and LSU coach Les Miles. If you can't make it to the Swizzle Stick to try them, here are the recipes:
---


James Beard award winning cookbook author Martha Hall Foose makes a buttery sauce flavored with lemon, tarragon vinegar, mustard, celery seeds, and black pepper. Top each oyster with a bit of bacon, broil, and serve. Perfect half time nibble.

Tip: keep a sack full of oyster shells in the pantry and buy pre-shucked oysters. Throw the oyster shells in the dishwasher when you're done, and use them over and over.
---
---


Published by Kitchen and Culture Co., Louisiana Kitchen magazine will launch in 2012. Our editorial mission is to provide a unique guide to authentic Louisiana cultural and culinary traditions—and of course, the recipes you'll need to create authentic Louisiana cuisine. Your friends and family will love you.

 

 

January 6

Epiphany Party, Alexandria

Mardi Gras 12th Night Lake Charles

Jan 7, 2012

Twelfth Night Party Celebration, Bossier City

DeQuincy Railroad Museum 5K Run, DeQuincy

Jan 9, 2012

Allstate BCS National Championship, New Orleans

Jan 13, 2012 to Jan 14, 2012

54th Annual Louisiana Fur and Wildlife Festival, Cameron

Iberia Parish 4-H Livestock Show, New Iberia

Jan

13, 2012 to Jan 15, 2012

Antique Show, Monroe

Jan 14,

2012

Laurel Street Palooza, Baton Rouge

 

 
| Add Us as a Friend on Facebook |
2012 Copyright © Kitchen and Culture • All Rights Reserved.

You are receiving this because you have indicated you are interested in authentic Louisiana cuisine and recipes.  Our mailing address is:  

Kitchen and Culture • 1450 Annunciation Street #2119 • New Orleans, LA •  70130

 Louisiana Kitchen is a registered trademark of Kitchen and Culture.
 | view email in your browser |