Welcome to Louisiana Kitchen

 

 

We have had our noses to the grindstone this week—no time for fun, and not really any time for cooking. But so worth it! Our first print edition is done, and it looks fantastic.

 

​If you missed my note earlier this week, we've posted a gallery of some of the pages on our website, and the feedback we're getting from readers is exciting. I can't wait to get a copy in my hot little hands. Many, many thanks to those of you who have subscribed. If you've not signed up yet, subscription information is here.

 

This coming week is one of my favorites of the year. I let the golf dork in me out, and immerse myself in the Masters. I don't have time to play nearly as much golf as I used to, but this tournament gets my full attention. I'll probably even make the traditional pimiento-cheese spread for sandwiches. I've already admitted to dorkiness; why not?

 

For this week's recipes I've selected two main dishes perfectly suited for Easter dinner; ham or lamb, depending on your preference. Finish off your meal with a coconut cake with an unexpected ambrosia filling

 

John Besh's lamb recipe below calls for fresh rosemary. It's one of those herbs that, if you manage to fail at growing it, give up horticulture; I have a huge shrub of the stuff and it thrives with zero attention from me. Rosemary has camphor notes to it, which is why it stands up so well to hearty roasted meats such as poultry and lamb, and it's also great in a pan of white beans, garlic, and roasted red peppers.

 

​Enjoy, and let us know what's on your mind.

                                                              
Susan Ford, President
Our Kitchen & Culture, LLC.

 

PS: We are well on our way to our goal of 1,000 subscribers to our print magazine at launch. Thank you to those to you who have subscribed, and those who have given subscriptions as gifts, For the rest of you, subscription information is here. We believe in creating a great editorial product we know you will value—our first issue is full of great food, lush photography, and the stories of people you'd like to meet. Don't miss a bite! 

http://louisiana.kitchenandculture.com
susan@kitchenandculture.com  
jyl@kitchenandculture.com

 

---
---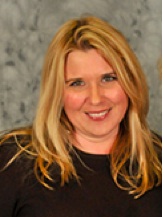 Rocking on the River
After having been locked up in my office for weeks I am looking forward to getting out and rejoining society this weekend.  And, while I really do not care at all about the NCAA Men's Final Four, other than that the presence of the games is a HUGE coup for New Orleans, I am very excited about the Big Dance Party on the Mississippi River at Woldenberg Park, even if the line-up is weird and all over the place.
---

---
| | | |
| --- | --- | --- |
|   | Roast Fresh Ham with Cracklings |   |
 

Pork is big in the south because, back in the day when making a clearing in the forest wasn't nearly as straightforward as it is today, settlers opted to raise pigs instead of cattle because they could forage in the forest, leaving hard-won cleared land available for raising crops.

This recipe is from Chef Andrea Reusing's Cooking in the Moment. You need to start this recipe at least 24 hours, and up to 3 days, in advance, but it's going to yield a perfectly juicy roast covered in crispy, delicious crackling skin.
---
| | | |
| --- | --- | --- |
|   | Whole Roast Gulf Coast Lamb |   |
 

From Chef John Besh's My New Orleans cookbook, this recipe has you braise lamb shoulder or shanks until it falls apart; it's cooked with garlic and tomatoes, and seasoned with rosemary. You use that meat to stuff a whole de-boned leg of lamb that's also seasoned with garlic and rosemary. Roast it to your desired degree of doneness—Chef suggests an internal temperature of 130˚F.

You then reduce the braising broth, and use it to sauce the sliced stuffed leg. Give this a try; it's not nearly as much work as it sounds like.

 
---
| | | |
| --- | --- | --- |
|   | Coconut Layer Cake with Ambrosia Filling |   |
 

My mother made a coconut cake with this very same boiled icing; she'd always make a little extra of the sugar syrup and drop it into little balls on waxed paper to make "rock candy". This version includes an unexpected ambrosia filling, made from pecans, pineapple, coconut, an orange, and some maraschino cherries. A delicious way to end an Easter dinner.

​This recipe is from Williams-Sonoma's Savoring America.
---
| | | | |
| --- | --- | --- | --- |
| | | |   |
---

Published by Our Kitchen and Culture, LLC, Louisiana Kitchen magazine will launch in March 2012. Our editorial mission is to provide a unique guide to authentic Louisiana cultural and culinary traditions—and of course, the recipes you'll need to create authentic Louisiana cuisine in your own home. Your friends and family will love you.

---

---

---

Interested in Advertising?
email Susan

Mar 30, 2012 to Apr 1, 2012

Larose: Family Fun Festival

Monroe: Junior League Spring Market

Terrytown: Terrytown Spring Festival

Thibodaux: Choctaw Firemen's Fair

---

Mar 30, 2012 to Mar 31, 2012

Natchitoches: Natchitoches Jazz/R&B Festival

Plaquemine: 15th Annual Relay for Life of Iberville

---

Mar 31, 2012

Bogalusa: Cassidy Park Cook-Off BBQ

Grosse Tete:Easter Under the Oaks - Iberville Welcome Center

Houma:Southdown Marketplace Arts and Crafts Festival

New Orleans: Fete Francaise

Plaquemine: Children's Easter Party - Plaquemine

Shreveport: CORK Wine Festival

Shreveport: Annual Easter Egg Hunt & Festival sponsored by Town Square Media

---

Mar 31, 2012 to Apr 1, 2012

New Orleans: Old Algiers RiverFest

Port Allen: Kite Fest Louisiane'

Apr 1, 2012

Hammond: Chefs Evening

---

Apr 6, 2012

Lake Charles: Easter Egg Hunt

---

 

 
| Add Us as a Friend on Facebook |
2012 Copyright © Our Kitchen and Culture, LLC • All Rights Reserved.
You are receiving this because you have indicated you are interested in authentic Louisiana cuisine and recipes.  Our mailing address is:  
Kitchen and Culture • 1450 Annunciation Street #2119 • New Orleans, LA •  70130
 Louisiana Kitchen is a registered trademark of Our Kitchen and Culture, LLC.
 | view email in your browser |