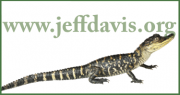 Welcome to Louisiana Recipes

 

 

 

If you do attend the Expo, you will find us in booth 1615; stop by and say hello, and get a bite to eat. We've partnered up with our friends at Jazzmen Rice for a series of cooking demonstrations featuring their delicious rice, and have chefs coming from all over the state to cook and sample. The demos will start around 11:00 each morning, and we will attempt to get a recipe to share with you later.

 

 

Today I'm visiting friends in the Lt. Governor's Office of Culture, Recreation and Tourism. Their budget for marketing Louisiana to potential tourists has been slashed this year, and those of us actively involved in promoting travel and tourism to the state have been strategizing on ways to stretch dollars as far as they can possibly go as well as how our business practices can have a positive impact on tourism. The stories Louisiana Kitchen publishes about our culinary heritage, the chefs and restaurants we cover, the events we highlight, all help encourage people outside the state to visit, and those of us who live here to explore what the various regions of the state have to offer. One of my favorite comments from a reader is "This issue makes me hungry, and makes me want to get in my car and drive to Louisiana to eat and explore". Music to a publisher's ears; I love it when the magazine catches readers so much they're inspired to act.

 

I love judging cooking competitions between young, up and coming chefs, and I get to do that today. I've been invited to judge the final round of the Louisiana Culinary Institute's 13th annual Home Plate Classic. Earlier this year, more than 50 students were divided into eight teams, with one team being eliminated after each competition. After we're done today, only one team will be left standing- I offer good luck to all of you, and thank you for the opportunity to participate.

 

 

Enjoy this week's recipes, and as always, let us know what's on your mind.

 

Best-

                                                              
Susan Ford, President
Our Kitchen & Culture, LLC.

http://louisiana.kitchenandculture.com
susan@kitchenandculture.com  
jyl@kitchenandculture.com

 

 

PS: Another great reason to subscribe to Louisiana Kitchen magazine, read our David vs. Goliath story here.
Click here to subscribe or call 504.208.9959 to place your phone order.

If you missed it yesterday,
This is urgent & important.

---

Find Louisiana Kitchen at Rouses

---

Tip of the Week:
Did you ever wonder just what, exactly, tapioca is?

---

Resources:

---

Miss last week's recipes?

---

Louisiana Kitchen magazine
Charter Subscription Offer

Not sure you want to subscribe?
Order Single Copy 

On Sale Now:

---

We have bowed to pressure and are now tweeting: @kitchnculture

---

Louisiana Kitchen is now on sale at Rouses; Hastings; Books a Million; select Barnes and Noble stores around the country. Pick up a copy and let us know what you think. You can also order a single copy via our website, or by calling 504-208-9959.
---

---
 

This is a quick, simple shrimp sauté with lots of heat, via Tabasco sauce in this case. If you have shrimp stock in the freezer, your hands-on time with this is twenty minutes; if not, depending on how quickly you can peel a pound of shrimp, forty-five. In any case, you end up with a finished dish that's great over steamed rice, in a po-boy, or just on its own.

Excerpted from the Tabasco Brand Cookbook.
---
 

Crab cakes are a staple in Louisiana, and there are as many crab cake recipes as there are cooks. This one, from the test kitchens at Cooks Illustrated, gives you step by step whys an wherefores, which for me, gives me the confidence and base to spring from to do my own thing. Give this one a try, and then experiment.
---
 

This is a classic Southern dish; my mom made rice pudding or an egg custard any time one of us kids was feeling under the weather. They were the ultimate comfort food for us, and this recipe is no exception. Try an aromatic rice such as Jazzmen, grown here in Louisiana- it will add unexpected levels of flavor.
---
| | | | |
| --- | --- | --- | --- |
| | | |   |
---
 

---

Recent Blog Posts:

---

---

---

Louisiana Kitchen's e-Newsletter reaches thousands of people every week. For advertising information,
email Susan

Aug 10, 2012 to Aug 12, 2012

---

Aug 11, 2012

---

Aug 11, 2012 to Aug 12, 2012

---

Aug 14, 2012

---

Aug 15, 2012 to Aug 19, 2012

---

Aug 18, 2012

---

Aug 23, 2012

---

Aug 24, 2012

---
| Add Us as a Friend on Facebook |
Published in Louisiana by Louisianians
2012 Copyright © Our Kitchen and Culture, LLC.  All Rights Reserved
You are receiving this because you have indicated you are interested in authentic Louisiana cuisine and recipes.  
Our mailing address is: Kitchen and Culture  1450 Annunciation Street #2119  New Orleans, LA   70130
 Louisiana Kitchen is a registered trademark of Our Kitchen and Culture, LLC.
 | view email in your browser |