Welcome to Louisiana Kitchen

 

 

Attn: Chefs and restaurateurs! The Louisiana Seafood Promotion and Marketing Board is now accepting entry forms for the 5th annual Louisiana Seafood Cook Off. More details here. Do you have what it takes to win? See Chef Tory McPhail's Seafood Mixed Grill recipe below; it won the 2009 competition.

 

My neighbor Stacey is flaunting her Irish today; she has corned beef and cabbage on, and we'll stop in later for a taste. I may cook a pot of it tomorrow myself; I love it, and leftovers are always a good thing during a busy week.

 

LAKitch reader Larry Eiker is demanding cooking tips—this one's for you, Larry. A chinoise is an indispensable tool for producing silky seafood bisques. Many chefs want you to roast gumbo crabs and shrimp shells, grind them up in your food processor, and use the results to make a deeply flavored seafood stock. A fine mesh chinoise will strain all the bits out of the stock when it's ready to use. A less expensive alternative is a China cap lined with cheesecloth; with both, clean with hot soapy water and a brush immediately after use to keep small particles of food from clogging the perforations or mesh. I wonder how many hundreds of pounds of stewed tomatoes I passed through my mother's over the years, making tomato juice??

 

Friday is the final round of the Road to Cannes at the Louisiana Culinary Institute, and once again, I've been asked to judge the competition. The winner will have a once-in-a-lifetime opportunity to cook at the Cannes Film Festival. I'm looking forward to meeting the students, and sampling some great food.

 

Last week, I posted a picture of our cat Jack and he proved to be quite popular. There is no shortage of pets around here, so here are gratuitous pictures of Bonzo, Jyl's daughter Cecilia's hound. Enjoy.

 

​It's festival season, and the weather is fine. Have a great week-

                                                              
Susan Ford, President
Our Kitchen & Culture, LLC.

 

PS: We are well on our way to our goal of 1,000 subscribers to our print magazine at launch. Thank you to those to you who have subscribed, and those who have given subscriptions as gifts, For the rest of you, subscription information is here. We believe in creating a great editorial product we know you will value—our first issue is full of great food, lush photography, and the stories of people you'd like to meet. Don't miss out! 

http://louisiana.kitchenandculture.com
susan@kitchenandculture.com  
jyl@kitchenandculture.com

 

---
---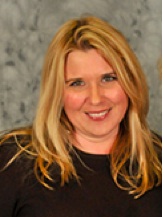 Under the Gun
As we hurl to the finish line to upload the premier edition of Louisiana Kitchen to the printer there's little room left in my life for much else. Really, here's a snapshot of my thrilling life, which now exists as Option 1 and Option 2.
Option 1:
-Awake in a panic between 4 and 5 a.m.
-Try to sleep, give up, grab sugar-free/no carb Poison Energy drink , adjourn to office.
-Commence work.
-At 7 a.m., begin begging Andrew to dump Cecilia at school.
-Andrew says "yes."
- Kiss Andrew's ass, return to work.  
---

---
 

Chef Darin Nesbit prepared this pie for us at a cooking demonstration a few years ago. You make a roux, add some seasoning vegetables; deglaze with brandy and cream. Spice it up, fold in some crawfish tails, and use the filling to make a luscious crawfish pie. You can make the filling in advance—the pie bakes for 30 minutes, so this is perfect for a weeknight meal, or a dinner party leaving you time to relax with your guests. 
---
| | | |
| --- | --- | --- |
|   | Louisiana-Style Lettuce Wraps |   |
 

From Louisiana Kitchen editor Jyl Benson, this is a great, on-the-fly recipe for leftover shrimp, crawfish, chicken, or steak—plus it's healthy. You chop up the protein, toss it with a few vegetables and McIlhenney's spicy mayonnaise (mix your favorite hot sauce into your favorite mayonnaise if you can't find the McIlhenney brand in your market), chill, wrap in lettuce leaves, and enjoy.

 
---
| | | |
| --- | --- | --- |
|   | Louisiana Seafood Mixed Grill |   |
This is the recipe Chef Tory McPhail of Commander's Palace prepared for the 2009 Louisiana Seafood Cookoff. The judges were wowed and crowned him the winner of the competition. 

​Black drum, shrimp, and jumbo lump crab meat are served on a bed of sliced Creole tomatoes, and topped with a sauce made of grilled corn, cream, Jack Daniels, and other tasties. The chefs have one hour to prepare start to finish, including prep work—impress dinner guests with this one.
---
---

Published by Our Kitchen and Culture, LLC, Louisiana Kitchen magazine will launch in March 2012. Our editorial mission is to provide a unique guide to authentic Louisiana cultural and culinary traditions—and of course, the recipes you'll need to create authentic Louisiana cuisine in your own home. Your friends and family will love you.

---

---

Interested in Advertising?
email Susan

Mar 17, 2012 to Mar 18, 2012

St. Bernard Village: ISLENO FIESTA 2012

---

Mar 18, 2012

Covington: Chef Soirée

---

Mar 19, 2012

Monroe: Downtown Monroe Virtual Tour Luncheon

---

Mar 21, 2012 to Mar 25, 2012

New Orleans: Tennessee Williams/New Orleans Literary Festival

---

Mar 22, 2012 to Mar 25, 2012

Chalmette: Crawfish Festival

---

Mar 23, 2012 to Mar 24, 2012

Lake Charles: 13th Annual Southwest Louisiana Garden Festival

---

Mar 23, 2012

New Orleans: Kickoff Party for Roadfood Festival

---

Mar 24, 2012 to Mar 25, 2012

Alexandria: Home & Product Show

Baton Rouge: 10th Annual Baton Rouge Spring Garden Show

Gonzales: Steinhauer Craft Show

New Orleans: Fourth Annual New Orleans Roadfood Festival

New Orleans: 4th Annual Hogs for the Cause

---

Mar 25, 2012

Eunice: 27th Annual World Championship Crawfish Etouffee Cookoff

Lafayette: Claws for a Cause

---

Annual Cooking Competition and Fundraiser Saturday, March 24
Louisiana Kitchen's publisher Susan Ford and editor in chief Jyl Benson will judge. Stop by and say hello.
| Add Us as a Friend on Facebook |
2012 Copyright © Our Kitchen and Culture, LLC • All Rights Reserved.
You are receiving this because you have indicated you are interested in authentic Louisiana cuisine and recipes.  Our mailing address is:  
Kitchen and Culture • 1450 Annunciation Street #2119 • New Orleans, LA •  70130
 Louisiana Kitchen is a registered trademark of Our Kitchen and Culture, LLC.
 | view email in your browser |