| | |
| --- | --- |
| | |
 

Louisiana Kitchen

In case you don't know this already, I'll tell you: Chef Paul Prudhomme is a gentleman. I asked if he minded having his picture taken with me, and he immediately responded, "Who minds having his picture made with a pretty woman?" Very nice. I have a birthday looming in a couple of months—I'm always up for a compliment.

 

Jyl Benson and I are immersed in chefs right now. We're doing some work for the Louisiana Seafood Promotion and Marketing Board and spent the week pulling together recipes from chefs Brian Landry, Phillip Lopez, Duke LoCicero, and  Cory Bahr (congratulations on getting Cotton open!).

 

We're also putting together the lineup of chefs for the cooking demonstration stage we produce at the New Orleans Home and Garden Show each spring. The show is moving back to the newly renovated Super Dome, and our stage will be in the exclusive field-level bunker club. Last year's theme of "Seafood Recipes You Can Prepare at Home" was so popular we're thinking we'll do a repeat, or a "two-dat" as we're saying in Louisiana right now.

 

March 2, 3, and 4; mark your calendars, and enjoy the recipes below.

 

How you can help us grow: 

 

Subscribe to Lousiana Kitchen magazine - it's new! Reserve your premiere issue today (released in early 2012)!
Become our friend on Facebook: click the link to the right and help us get the word out.
If you're wondering who we are take a look at our core capabilities page experts in the business of publishing (print and electronic), culinary marketing, PR, recipe development and cooking stage production.

 

My best regards,

Susan Ford, President
Kitchen and Culture Co.
http://louisiana.kitchenandculture.com
susan@kitchenandculture.com  
jyl@kitchenandculture.com

 

P.S. Many of you have been reading my newsletter for quite some time. I'd love to hear from you over the holidays.

---

New Restaurant:

Our friends Chef Phillip Lopez and Maximilian Ortiz opened their dream restaurant Root last month, and they invited us to join them on night three for dinner. Fantastic! Click here for food porn.

200 Julia Street, New Orleans, LA

(504) 252-9480

 

---

Follow Us on Facebook:

Kitchen and Culture


---

Recent Blog Entries:

A Conversation with Leah Chase
"Golden Boot" Gumbo for LSU Tailgating

---

Resources:

Louisiana Farmers Markets
How to Carve a Turkey
Regional Visitors' Centers

---

Miss last week's recipes?

---

Interested in Advertising?
Email Susan Ford for a rate card

 
---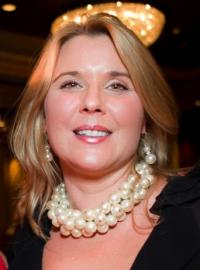 Jyl's Perspective
It was nearly 10 years ago when I shared a holiday meal with Celestine "Tina" Dunbar and her family in their Carrollton-area home in New Orleans. I met Tina in the mid-1990s when I became a regular patron of Dunbar's, her Creole Soul restaurant on Freret Street.
I loved it there. Tina was always warm and engaging and I could eat like royalty for $5 or less. We became friends. Back in 2002 Tina and her brood invited me to share their holiday table.  It is a meal I will never forget.
This holiday remembrance is based on something I wrote about her back then.
Jyl's reminiscence is here, along with a lot of Tina's recipes.
---
---
Chef Jared Tees of Besh Steak fame prepared this iconic New Orleans dish for us. His recipe serves four, so it calls for TWO sticks of butter. I usually make it for just Jim and me, so I cut everything in half and go with just one stick of butter. Needless to say, it's not one I can eat often, but when I do, I enjoy every bite. Serve with lots of French bread for sopping, and even more napkins. You'll get your fingers in this bowl.

Besh BBQ Shrimp recipe here.
Watch video of this recipe here.
---
| | | |
| --- | --- | --- |
|   | Golden Potato Soup with Fried Oysters |   |
 

Chef Minh Le of Spahrs Seafood (some of the best fried catfish I've had, and I'm an afficionado) was paired with Chef Tees, and prepared this incredibly delicious, creamy potato soup. Perfect in and of itself on a cold night, he took it to even greater heights by topping it with crispy, tender, Louisiana oysters. Go make it tonight.

 Potato Soup with Oysters recipe here.
Watch video of this recipe here.
---
Published by Kitchen and Culture Co., Louisiana Kitchen magazine will launch in 2012. Our editorial mission is to provide a unique guide to authentic Louisiana cultural and culinary traditions—and of course, the recipes you'll need to create authentic Louisiana cuisine. Your friends and family will love you.


 

 

December 1 - 31

Christmas New Orleans Style, New Orleans

 

December 1 - 4

Christmas Under the Oaks Festival, Sulphur

 

December 2

Christmas at the Railroad Museum, DeQuincy

Ponchatoula Christmas Lighting, Ponchatoula

 

December 3

85th Annual Natchitoches Christmas Festival

Annual Gingerbread House Contest, Lake Charles

Scrooge Bah Humbug Run, Monroe

 

December 4

Christmas on the Bayou, Grosse Tete

Christmas Tree Lighting, Gretna

 

December 6 - 8

Cirque du Soleil, Lafayette

 

December 10 - 11

Cirque du Soleil, Bossier City

 

December 10

Festival of the Bonfires, Baton Rouge

 

 
| Add Us as a Friend on Facebook |
2011 Copyright © Kitchen and Culture • All Rights Reserved.
You are receiving this because you have indicated you are interested in authentic Louisiana cuisine and recipes.  Our mailing address is:  
Kitchen and Culture • 1450 Annunciation Street #2119 • New Orleans, LA •  70130
 Louisiana Kitchen is a registered trademark of Kitchen and Culture.
 | view email in your browser |