Celebrate Louisiana's Cuisine & Culture with

 

Subscriptions and Collector's Sets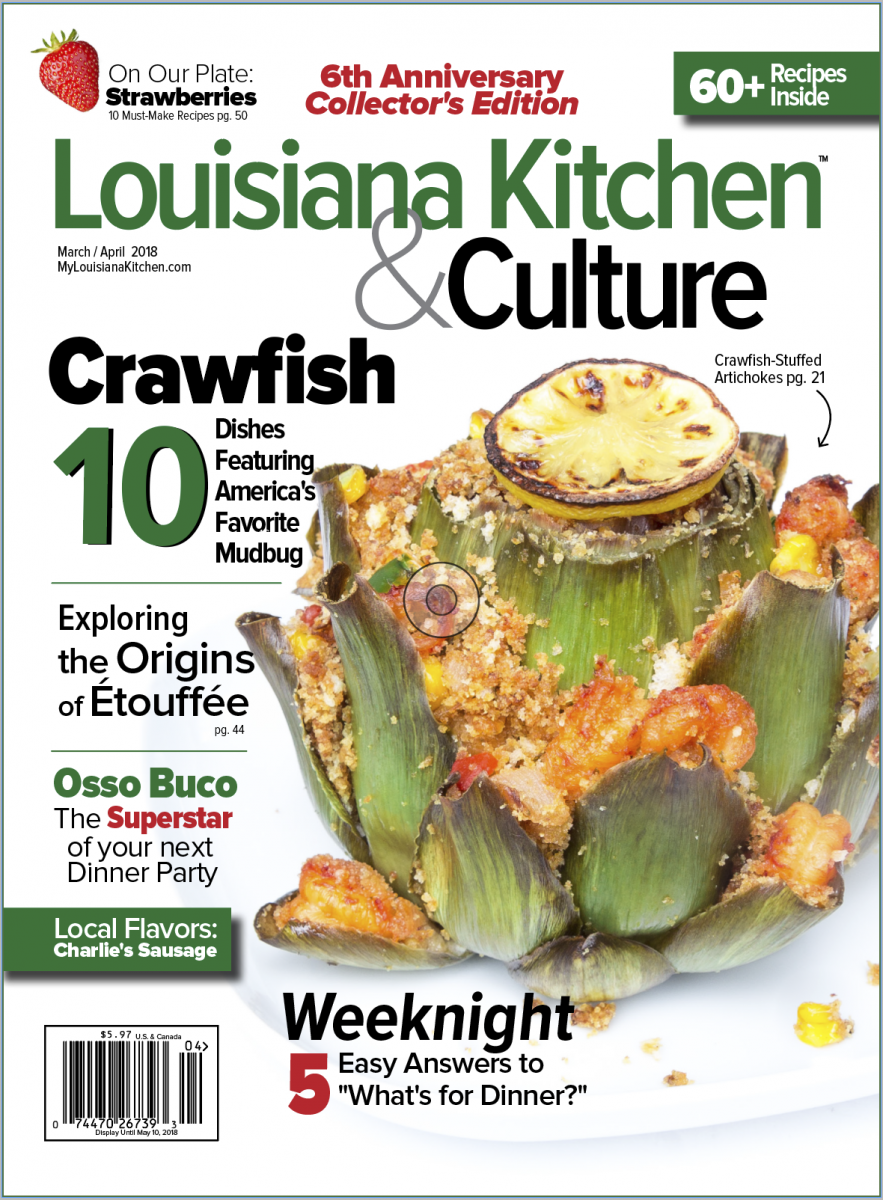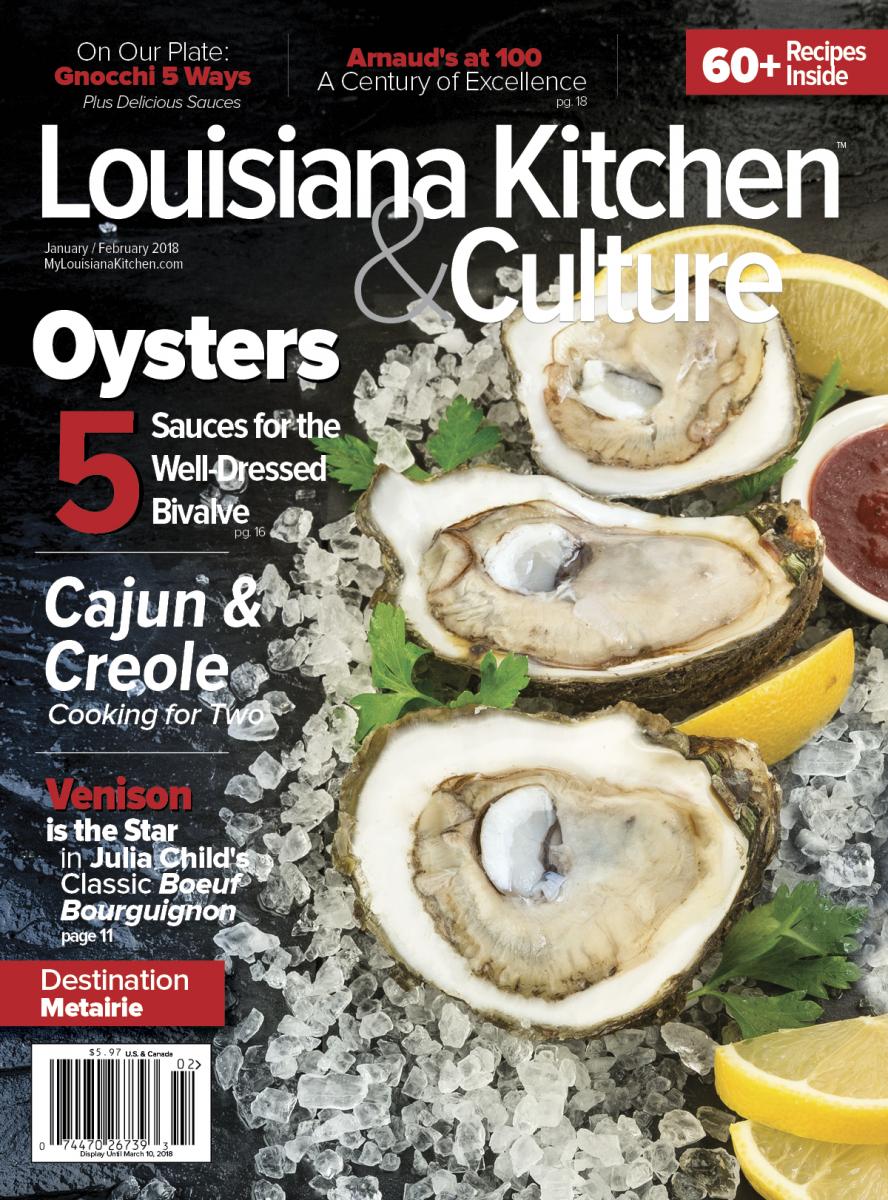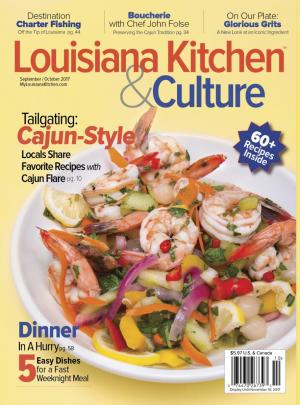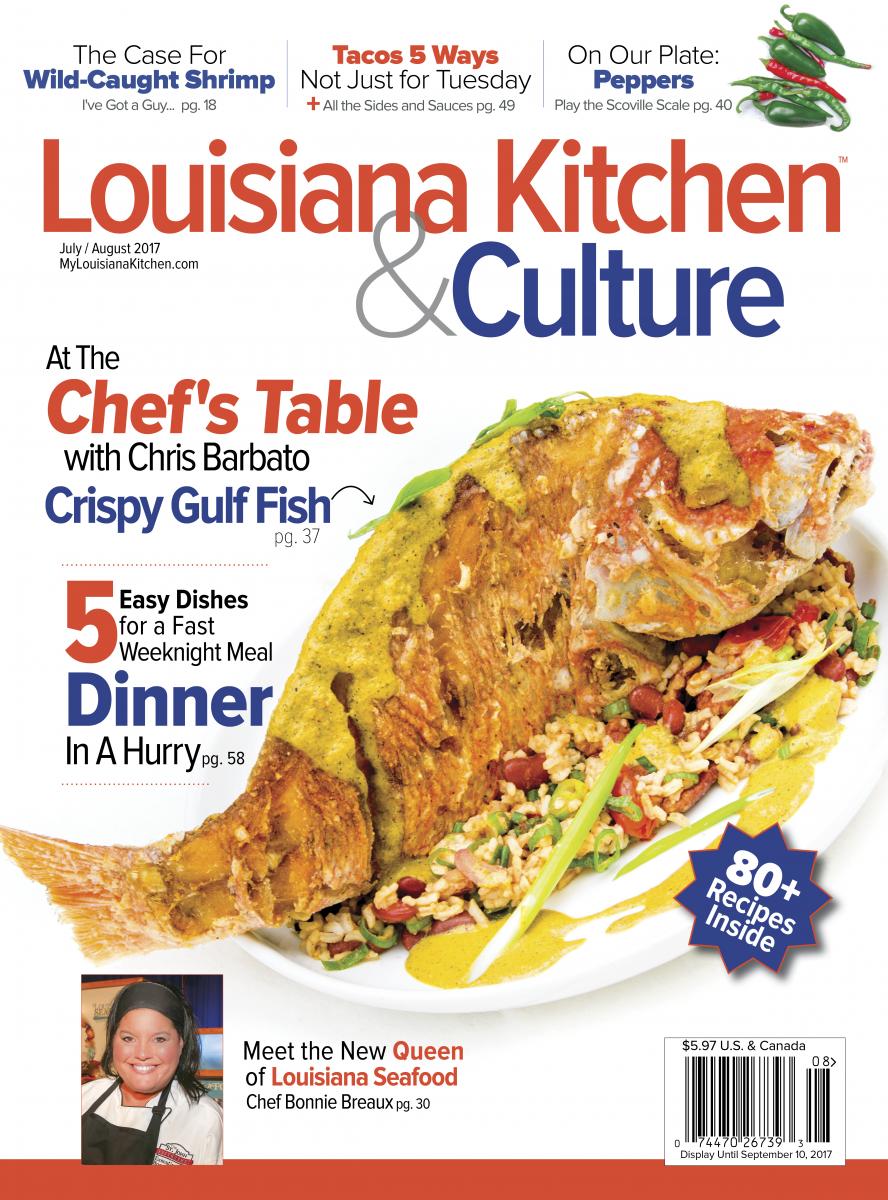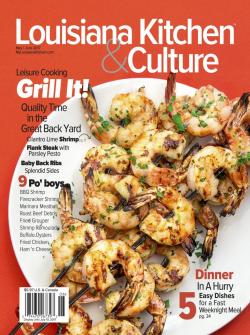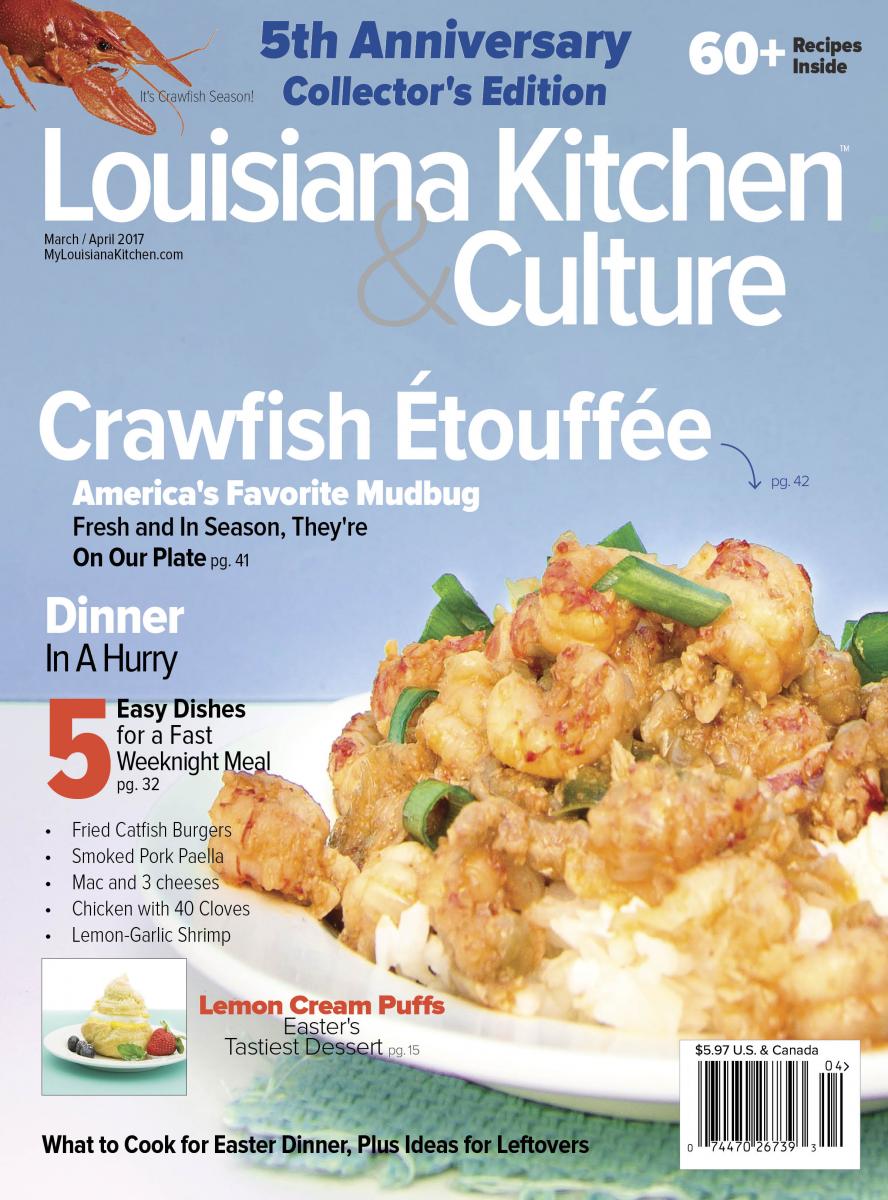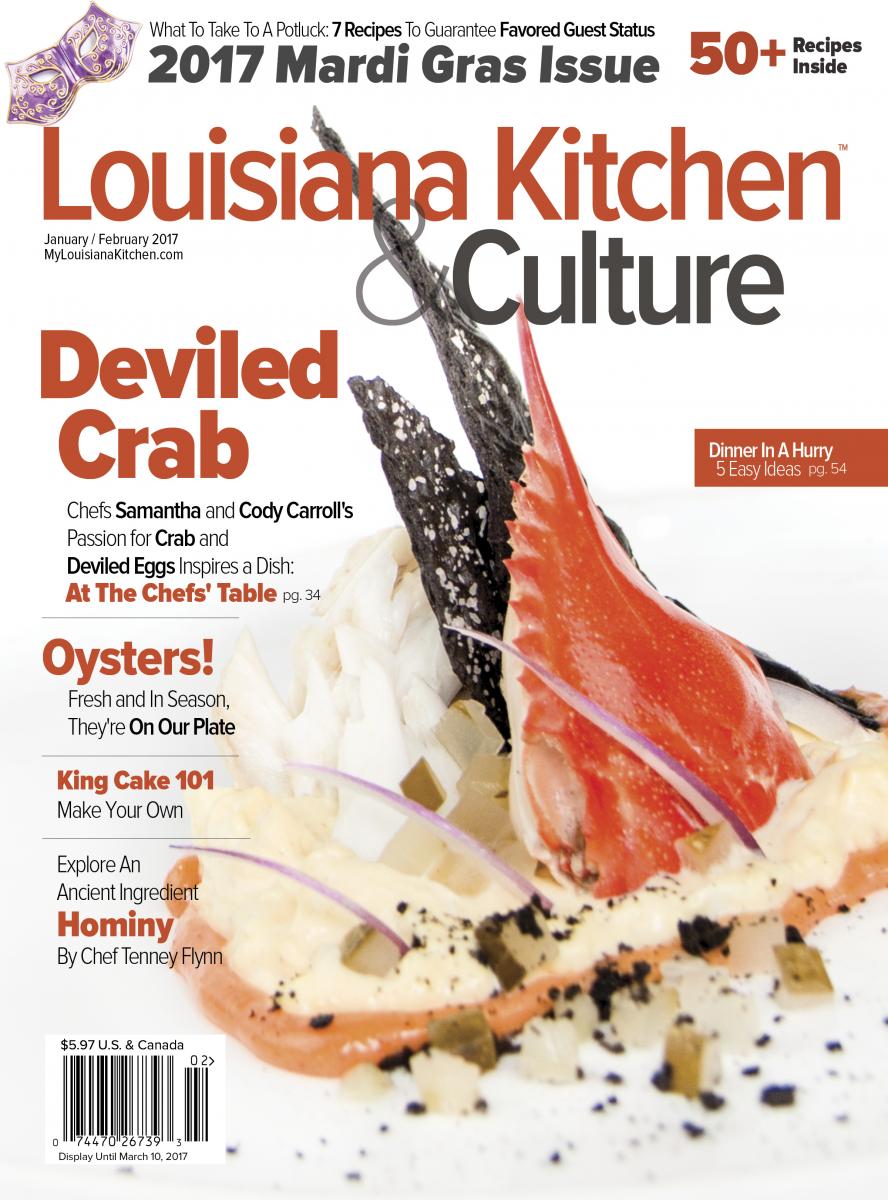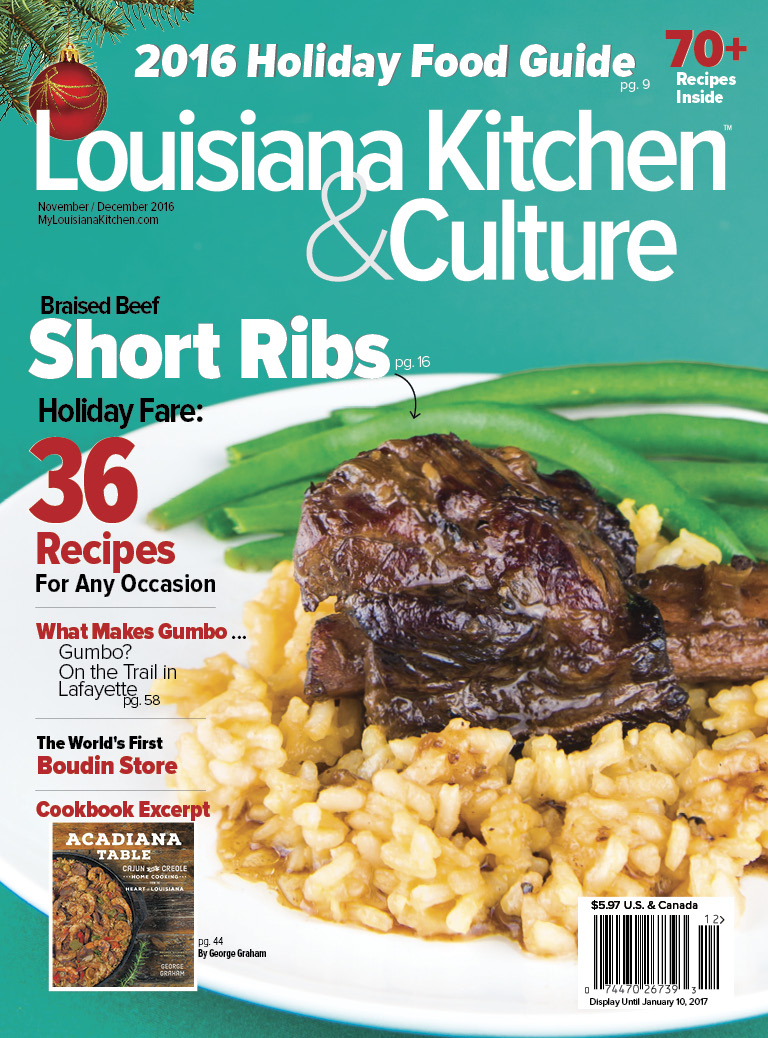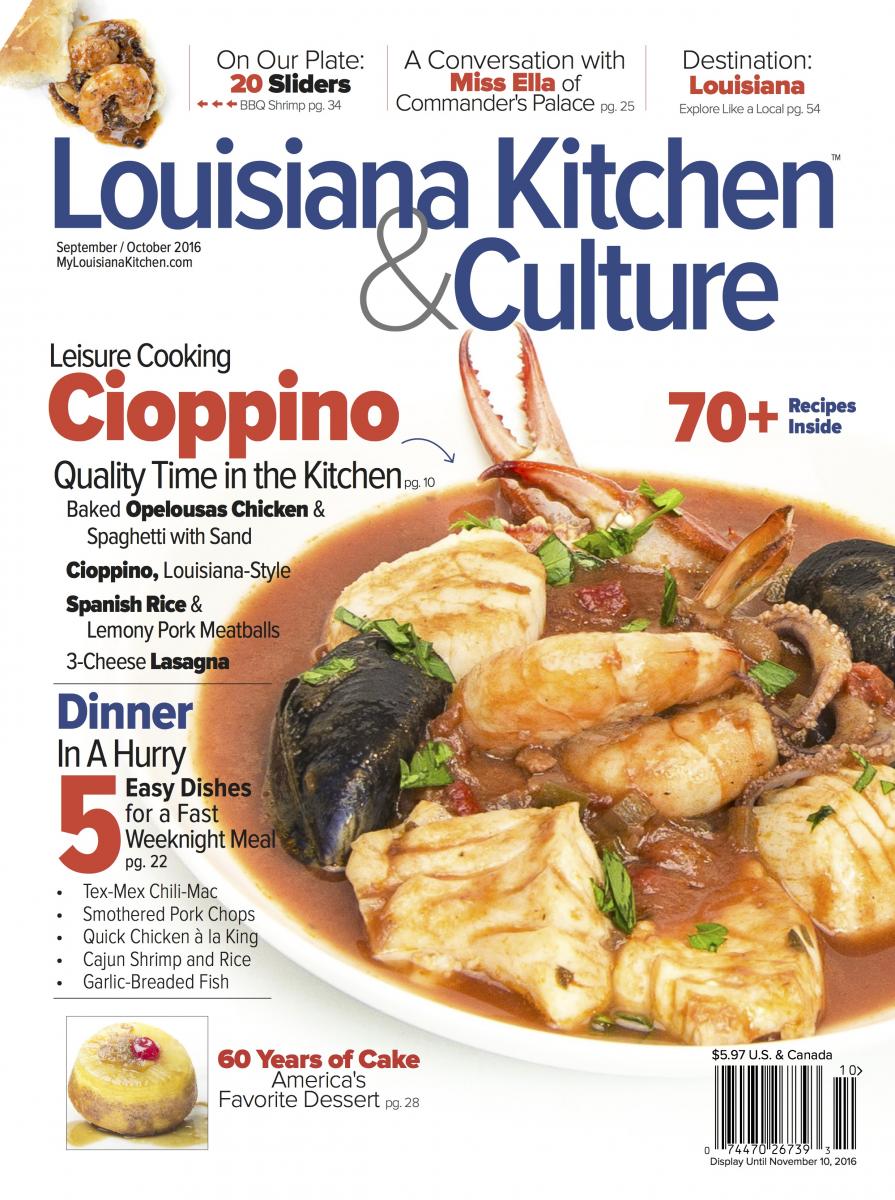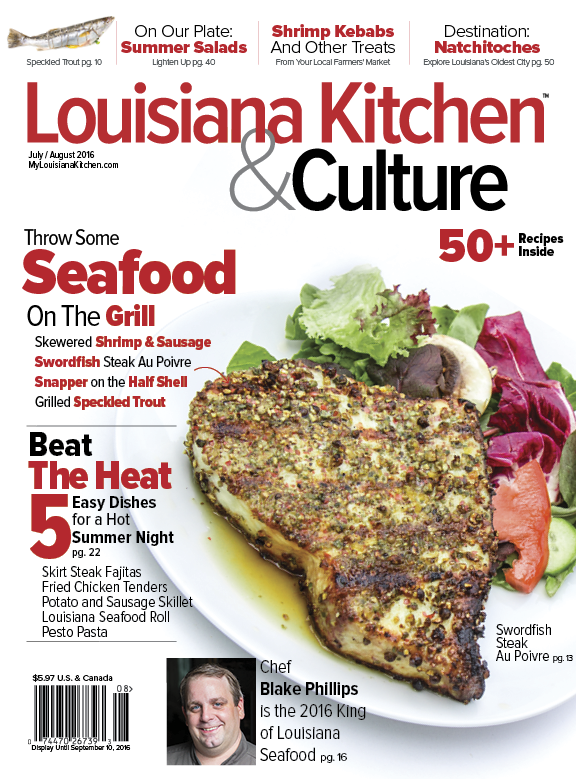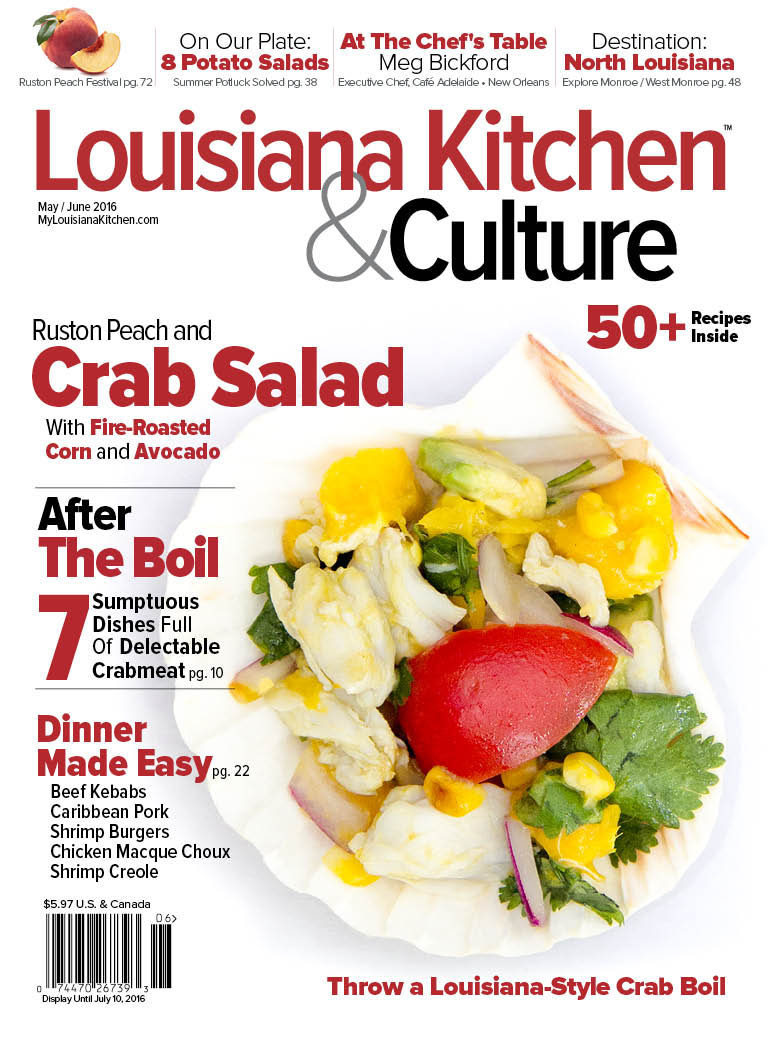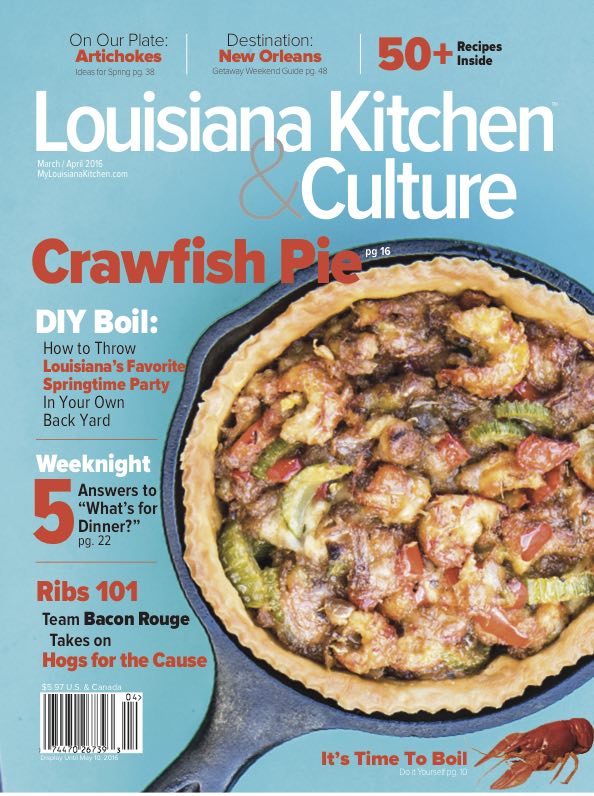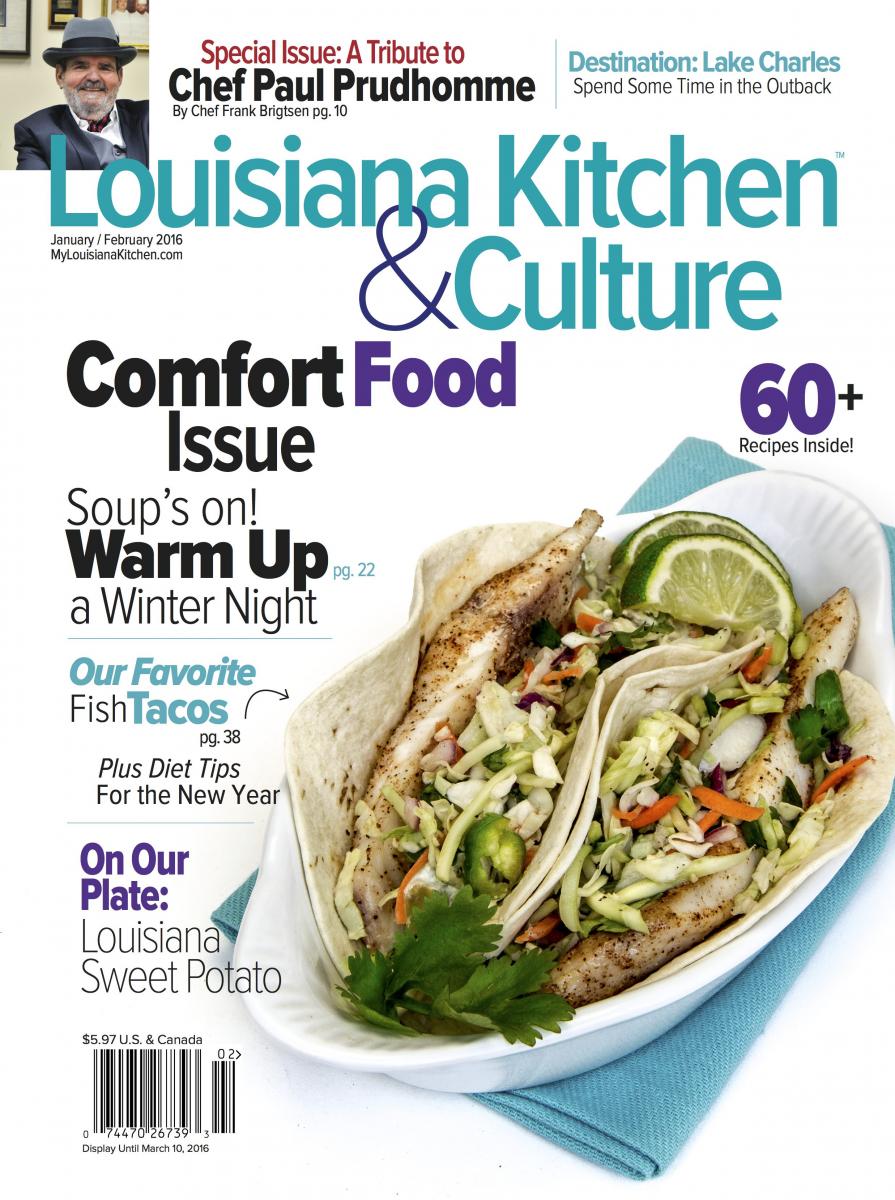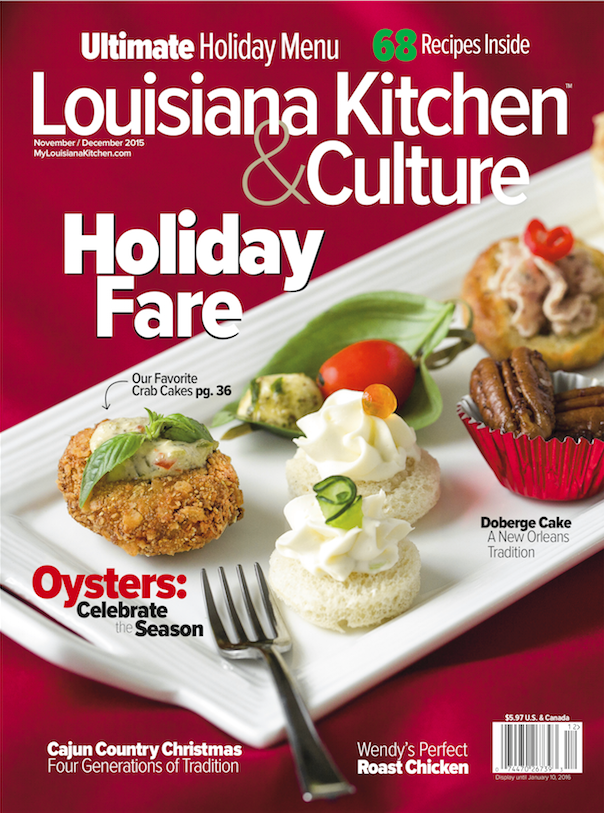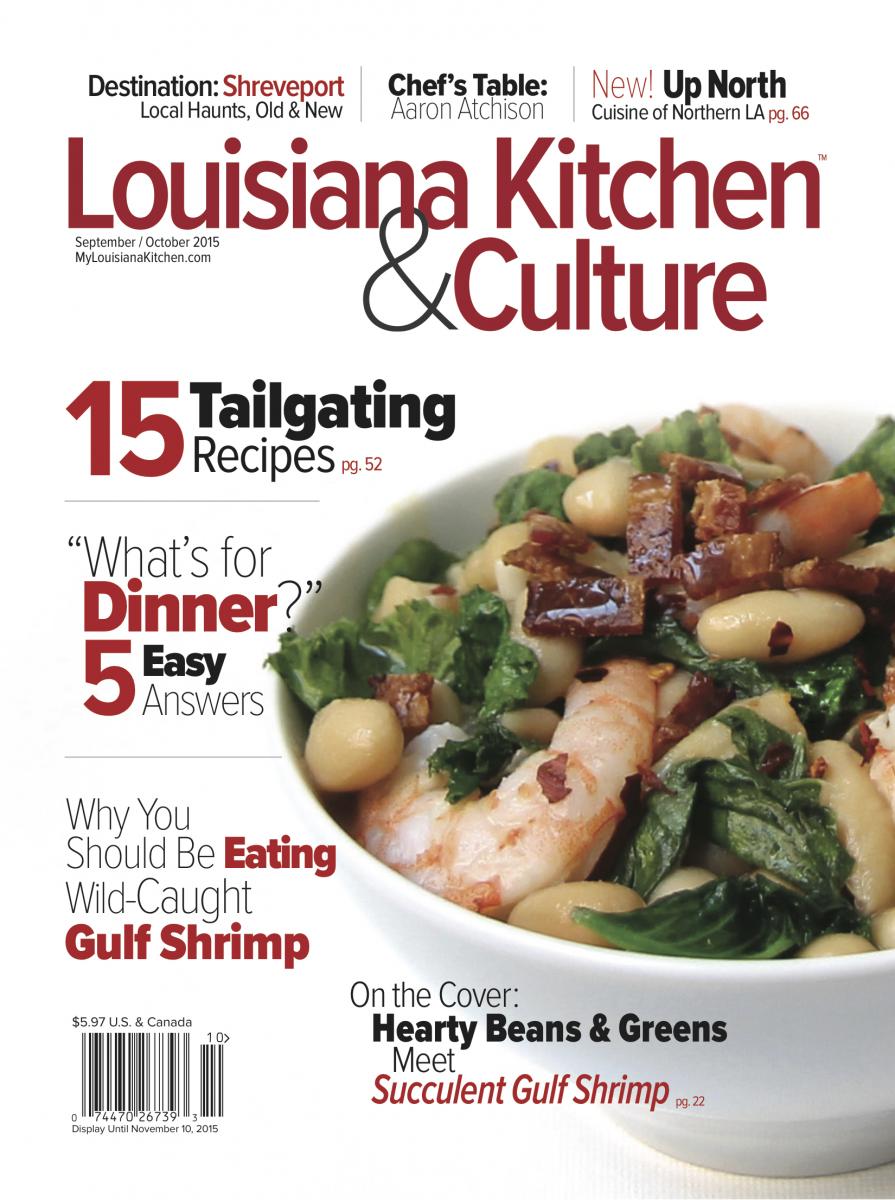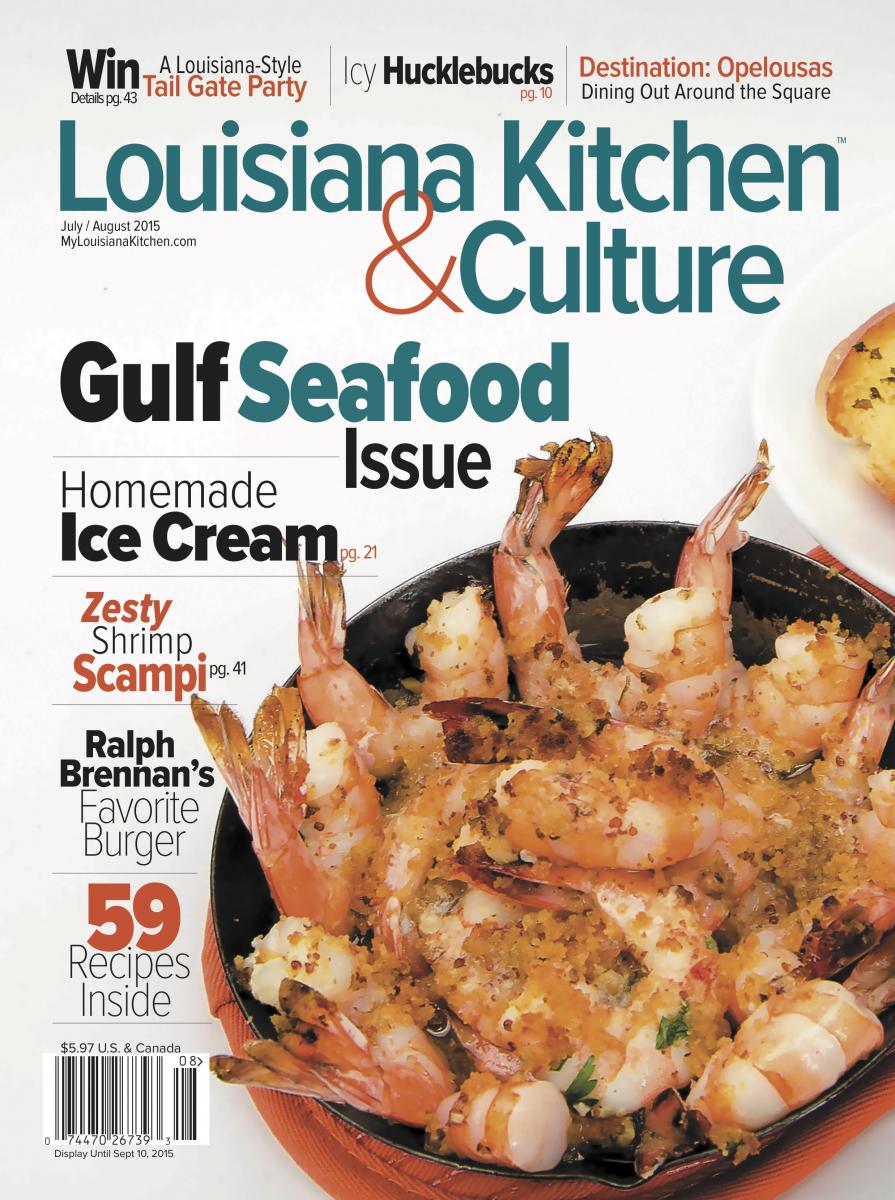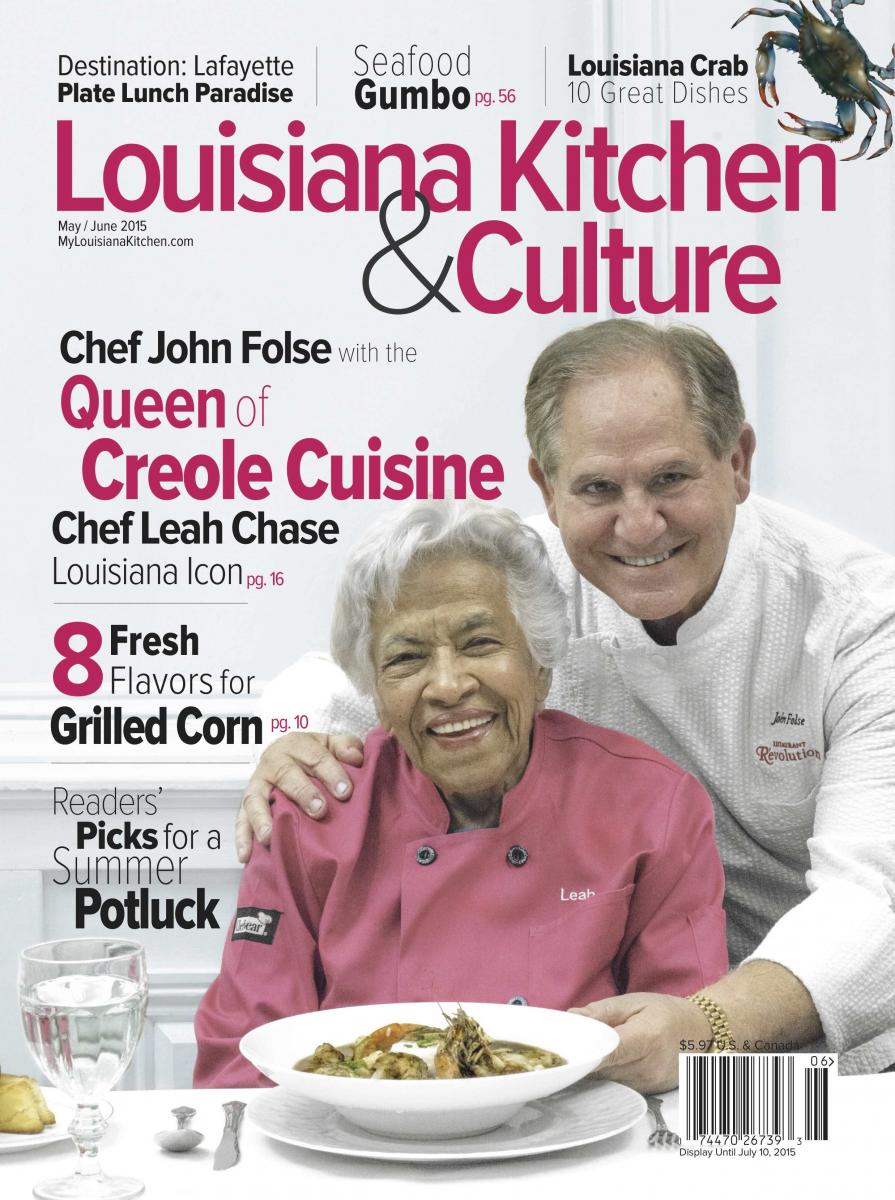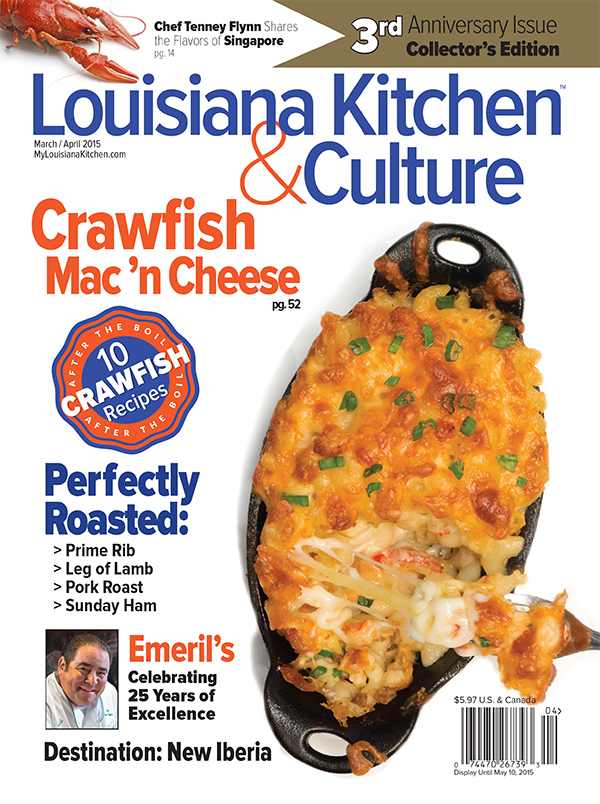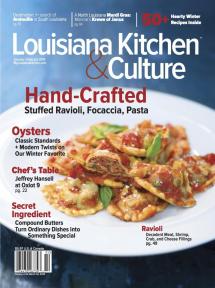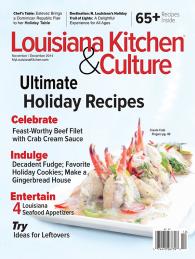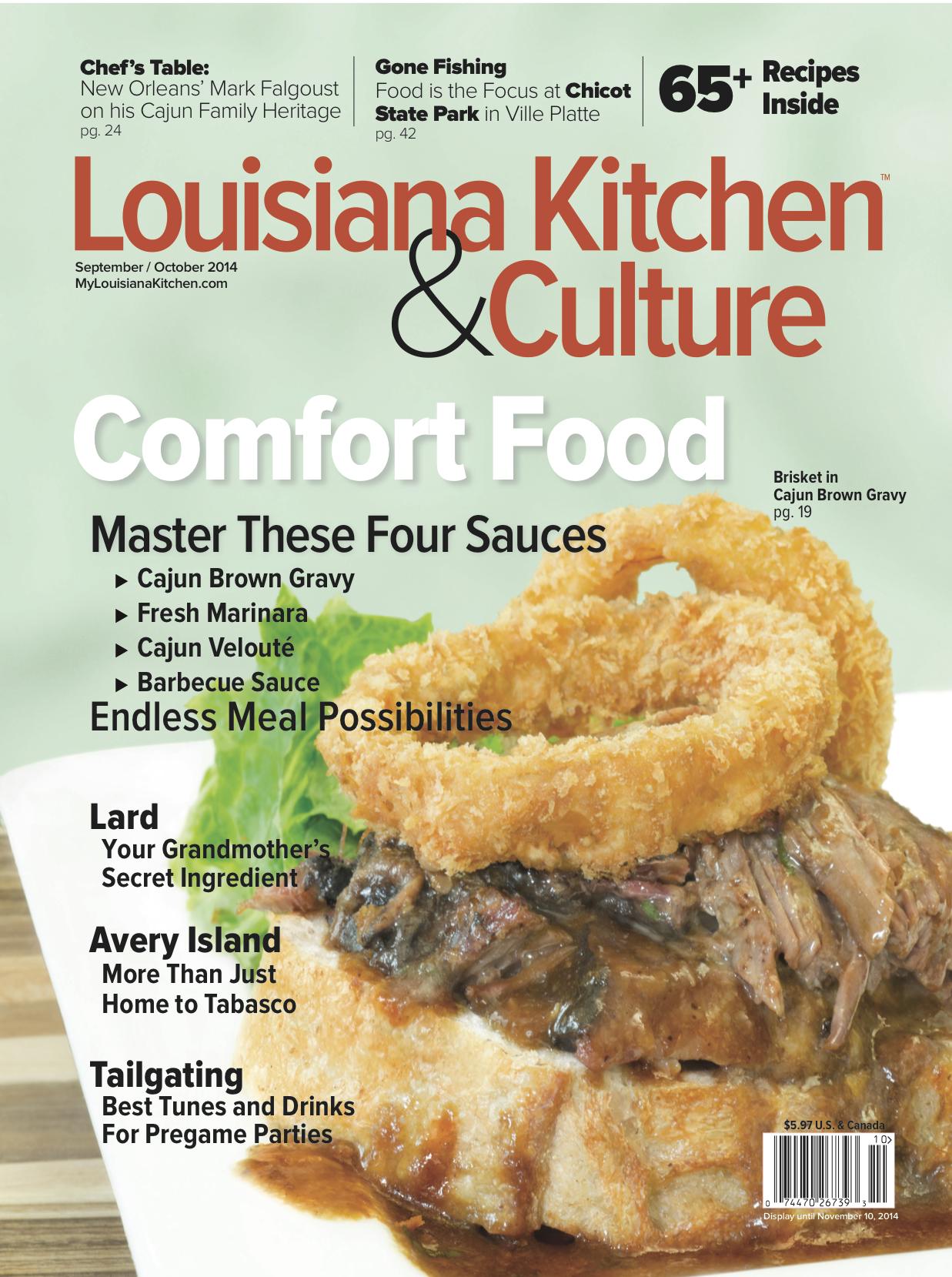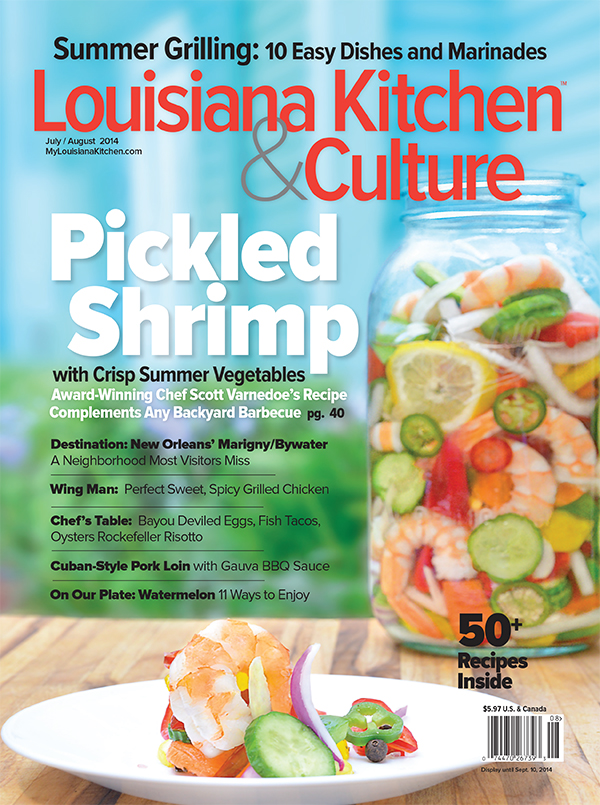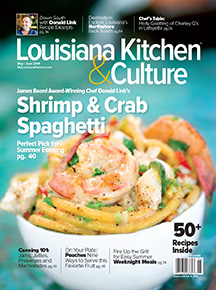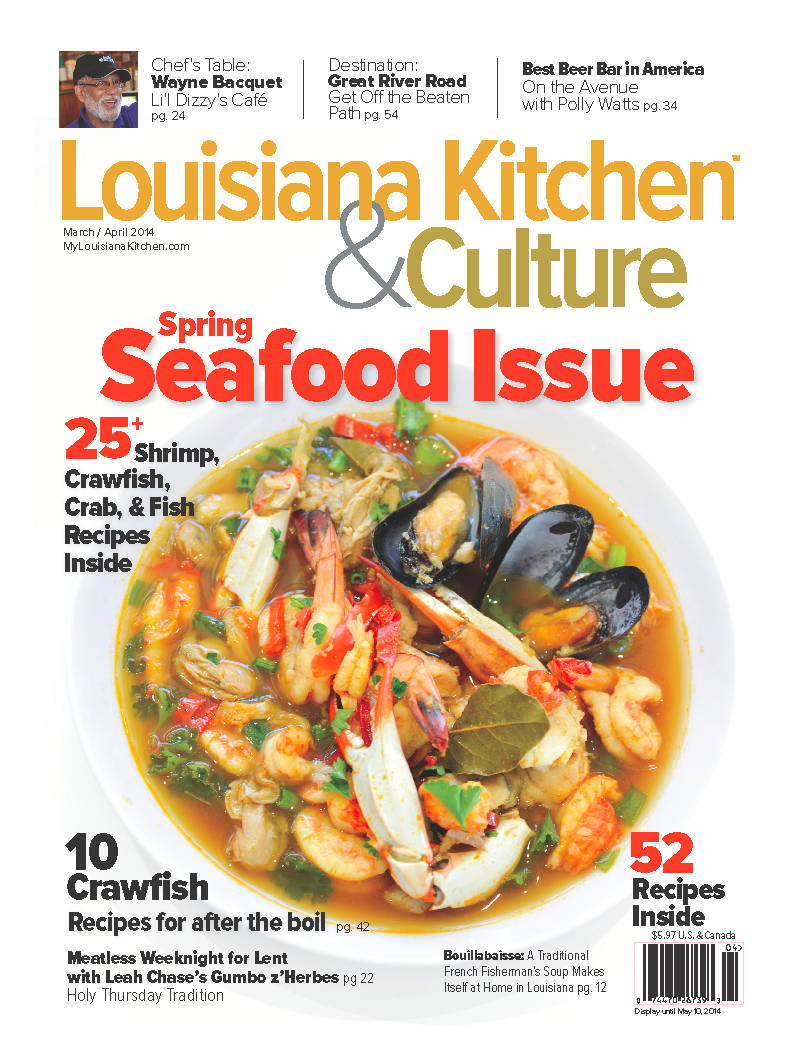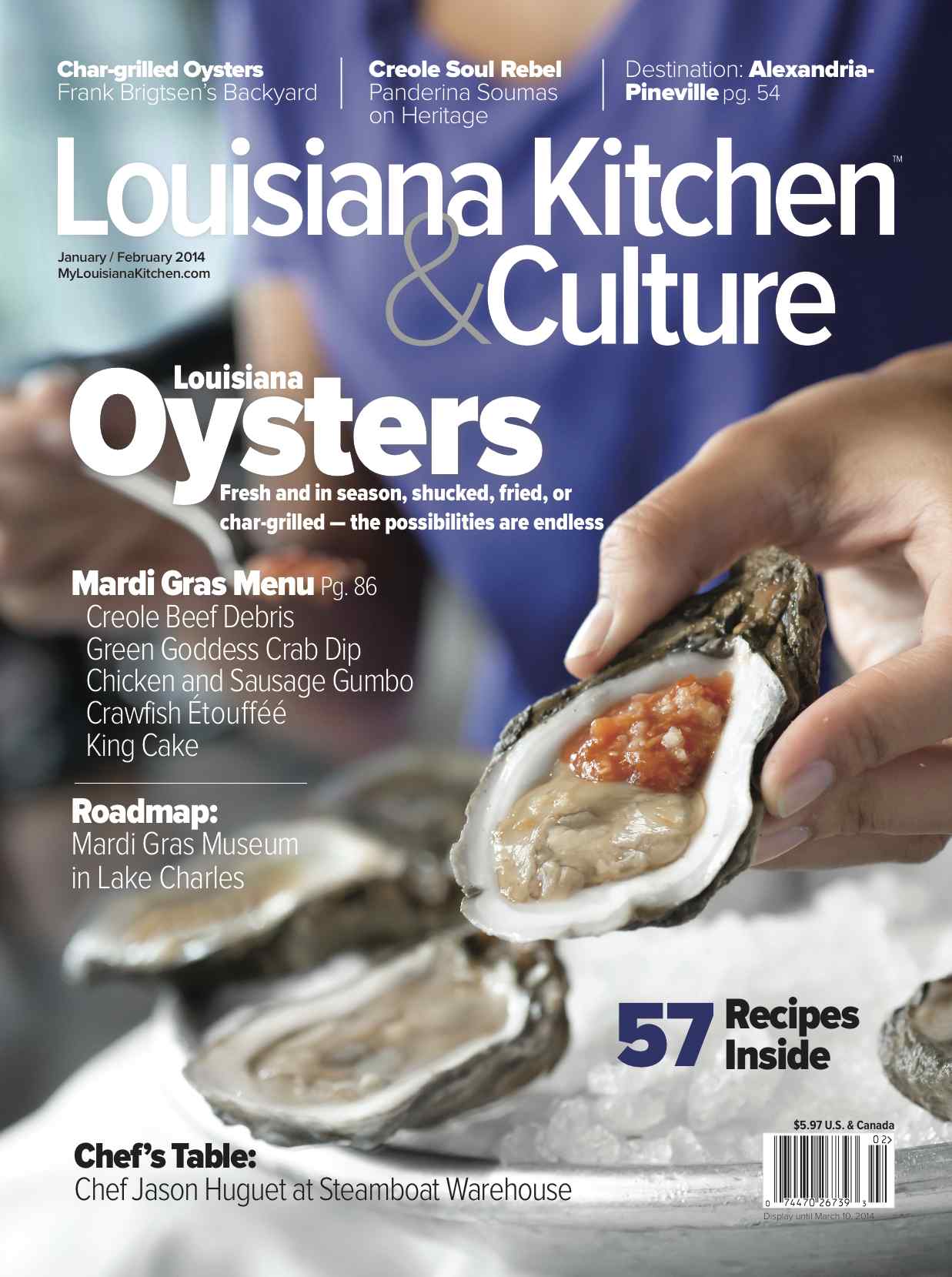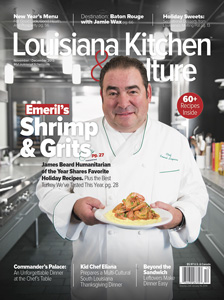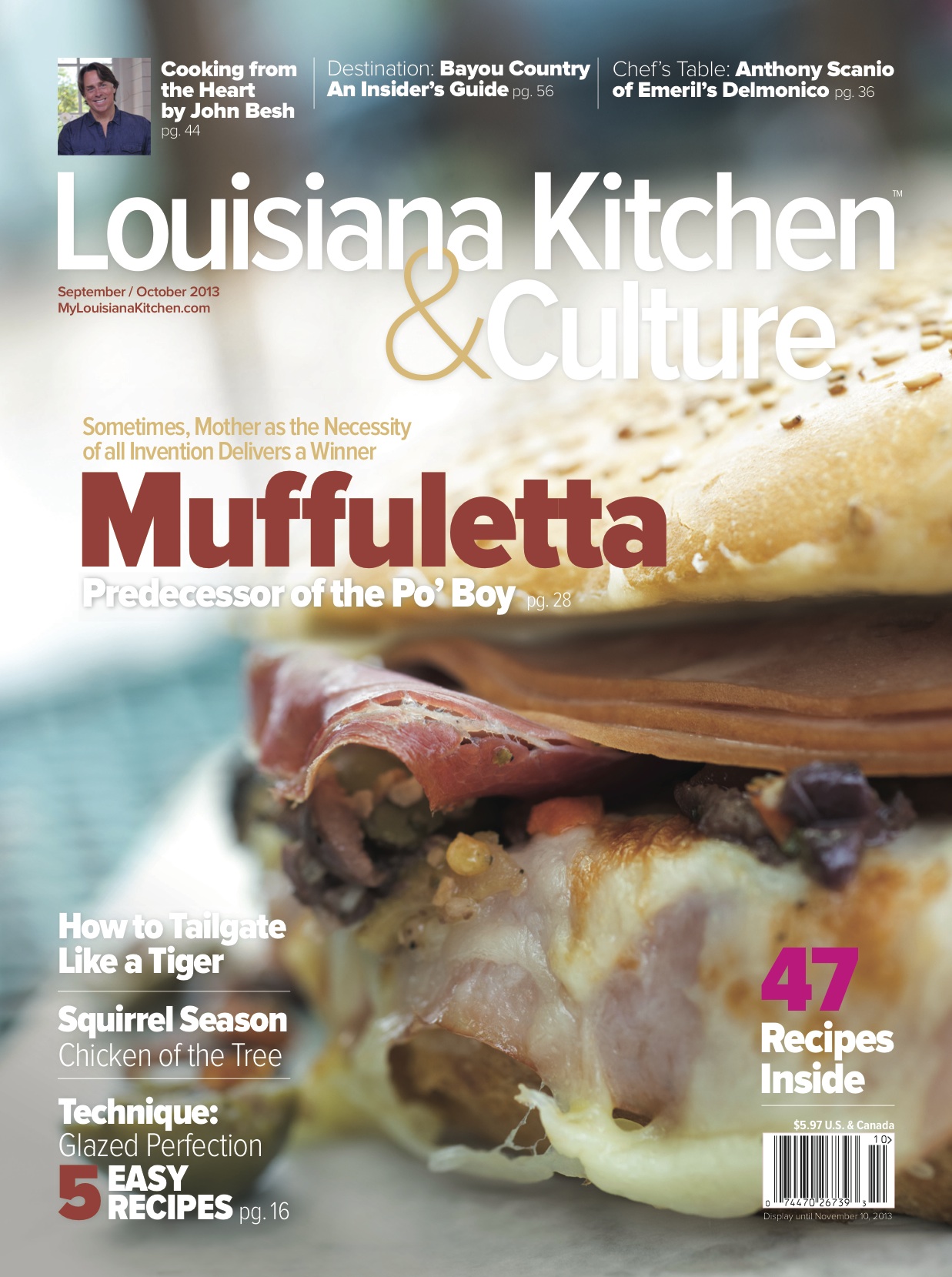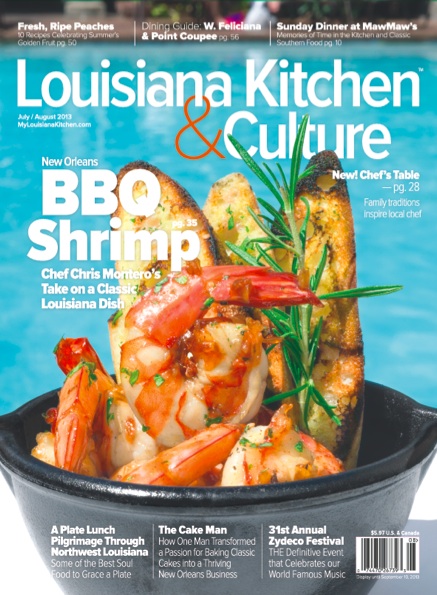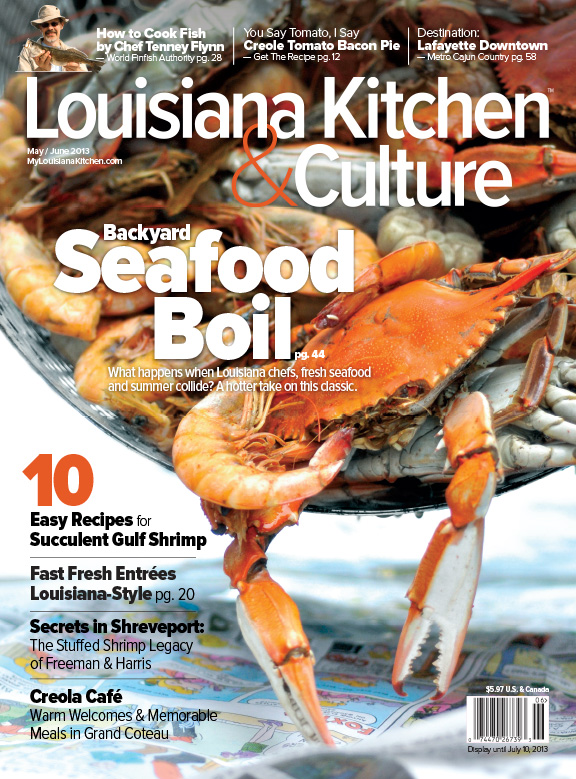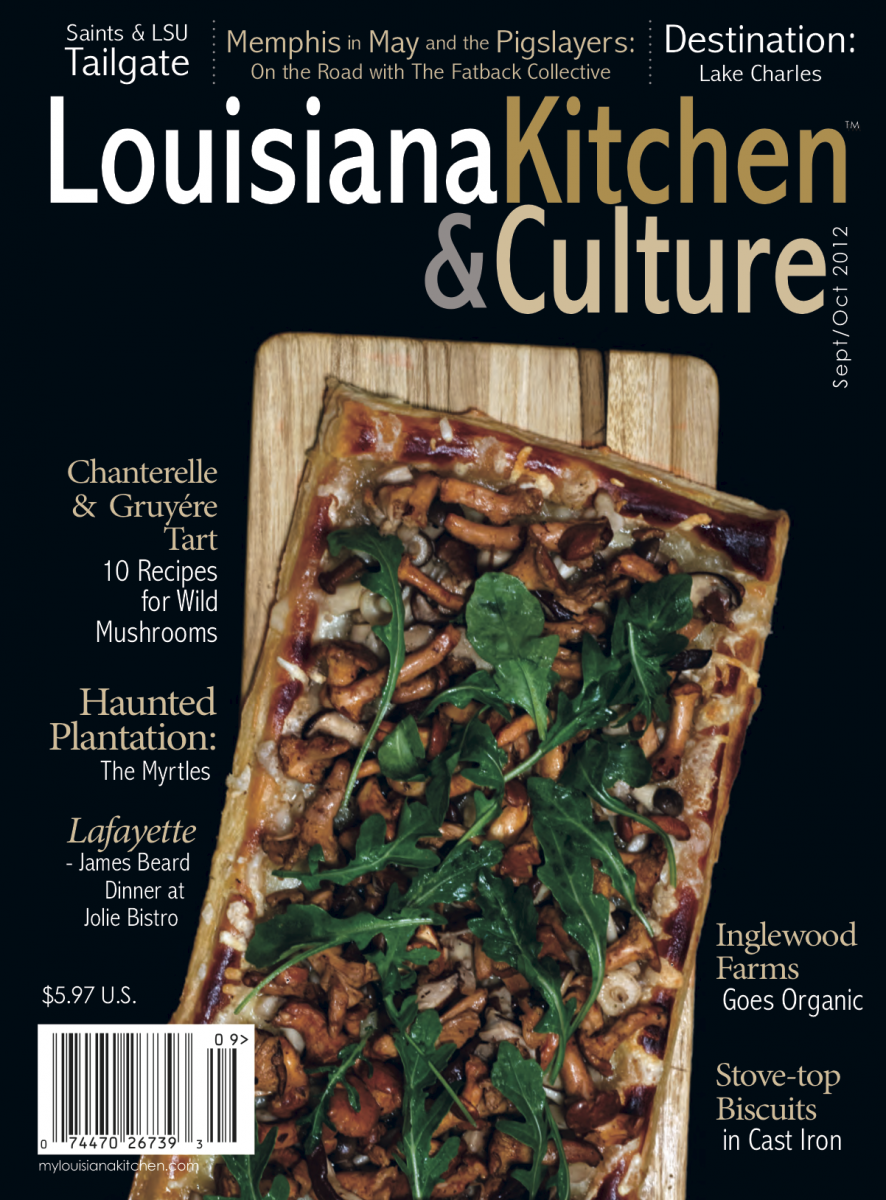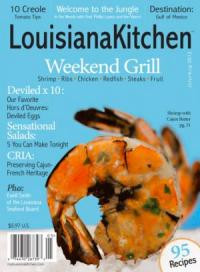 The Collector's Set gift box will contain the first 25 (3 issues are now sold out) magazines published plus a one year subscription through end of 2017
Call 504.208.9959 for easy ordering
What our readers are saying (subscribers in all 50 states + Europe & Australia)
I read, first of all, because it's about my state. Secondly, because it's about food. Third, it's damn fine writing and reading. And last, it's got the best recipes from the best chefs, from the best food state in the U.S.
I'm in the food business. I've been cooking for fifty years. I'm always looking for new recipes and insight into the old. The history of the food is important and LK&C brings that in each magazine.
Mike - Atlanta, Georgia
---
I read the magazine because I grew up in New Orleans, and words can't describe how much I miss home!  I try to get back as often as I can, but cooking the recipes in the magazine keeps me close to home!  You know, it's all about the food!
Elizabeth - Piedmont, OK
---
I look forward each week to the email I receive from you.  The magazine is an even bigger treat.  I  like to see illustrations when I cook and you all do a very good job of showing what the end product is supposed to look like.  In addition, I like the article you have on various chefs and how they achieved the success they enjoy.  I enjoy the articles on various parts of Louisiana and the culinary differences in each part.  I love preparing Creole ( Cajun) dishes and your magazine is one of the best.
Richard - Tuscaloosa, Al
---
I read Louisiana Kitchen & Culture because: my husband is a Louisiana expat (now living in New Mexico). We get back to Louisiana several times a year for business and pleasure. Louisiana Kitchen & Culture provides us with many ideas for travel and restaurants when we are planning a trip, has given us many now splattered and spotted recipes, and is just a pleasure to read for the quality of its articles and photography. .
Kate - Denham Springs, LA
---
As a Charter Member I always look forward to each new edition....Louisiana is so culturally and cuisine rich and the publication is a great vehicle to hone in on all the state's 'happenings' and find special, regional recipes. I loved hearing that you have circulation in all 50 states AND some foreign countries!  That's awesome!!!
Louise - Beaufort, South Carolina
---
The primary reason I decided to subscribe to this magazine is because my daughter lives in New Orleans.  She graduated from Tulane and went to work for a business there right out of college. She's been there for almost 10 years now. A couple of years ago, she met a wonderful man and is getting married on May 23rd of this year.  I wanted to learn more about, and be a part of, the culture and food that she experiences on a daily basis.  Also her future husband is from Baton Rouge so that area will be a permanent part of her life as well as mine.
Jan - Media, PA
---
I had to move away from my beloved Louisiana (I've lived in New Orleans, Baton Rouge, and Shreveport) for my career just months before your first edition.  I have been a subscriber almost from your first edition.  Each time my copy arrives in my mailbox or your e-newsletter is in my Gmail account, I take a mental trip back home.  As I read through your recipes, I can smell the seductive fragrances of the food I miss eating regularly.  When I see the name of the restaurants I used to frequent and the name of the chefs whom I admire, I feel as if I've just visited with long lost friends; you know the type...you don't see them for years, yet when you run into each other, it's as if you start in the middle of an ongoing conversation.  Thank you for bringing my home to me, even though I'm 1,300 miles away.
Janey - Uncertain, TX!!! 
---
Actually, I live in NW Louisiana but our lakehouse is in Uncertain/Karnack Tx and since the kids have left, we are there more than at home...can ya blame me?!!!!
I LOVE my Louisiana Kitchen & Culture magazines for so many reasons.  I've been a charter subscriber since the magazine began and have probably made at least one recipe or more from each publication, all with much success and gratitude. Plus visited so many of the restaurants showcased in the magazine because of the information provided by ya'll.  And the photography?  Beautiful.  I do freelance and can recognize great shots in a heartbeat.....you make the food look irresistible and like works of art!!
Thanks for a true piece of Louisiana culture!!
Cindy - Louisville, Kentucky
---
On one of my visits down home (Plaquemines Parish), my best friend, Patty, gave me your magazine to read on my way back to Louisville Kentucky.  I knew immediately that I had to subscribe .  Your magazine helps me with "home sickness".  After being born and raised in southeast Louisiana, no where else can take it's place.  I feel like you all keep me "in touch" with home.  Keep up the good work.
---
Hey Susan, I love the magazine….it's easy to read, very informative, has great recipes – and I'm a sit in the rocker with a cup of tea or coffee reader who enjoys the pleasure of the printed word!  Computers are great (all kinds) but sometimes it's just so much nicer (and easier) to sit down with a "good book"….no problem with connections, the internet, etc.
My boss saw me reading mine one day when I brought it to the office and was really impressed with it….asked to see it after I finished.  Guess what he got for Christmas…..BINGO, a subscription!  He came rushing into my office and I could hear him coming…."I love it, I love it!"  Have given 2 other subscriptions to kids and friends so you know I think highly of it.  Keep 'em coming! 
Lauree -  Shreveport, LA
---
It keeps me in touch with New Orleans while we're back in CA. I can stay current on restaurants and chefs. Love the recipes!
Marlene - Sunol,  CA
---
I grew up and lived in Louisiana for 30 years.  Reading the magazine takes me back home.  It inspires me to visit LA more often and my family has developed a love for beignets which they have to have at least once every time we visit.  The boys are enjoying the red beans and rice, jambalaya and crawfish etouffee that I make at home.  But there's nothing like going home for it.  
Thanks for putting out such a wonderful publication.
Andrew - Atlanta,  Georgia
---
Your magazine brings so much attention to the amazing cultures in our wonderful State.  Not just the delicious recipes but also the people, the cities, the festivals, etc.  I have lived here all of my life (63 years) and I learn something new from every issue and can't wait to visit that area, eat at a restaurant you feature, or attend one of the festivals or events you highlight.  Thank you reinforcing why I love Louisiana.  I look forward to each issue.
Lottie - Lake Charles, Louisiana
---
I love this magazine because I'm moving back to LOUISIANA and love the food And enjoy looking at the dishes and SAVOR the flavor.  Nothing better, and best editor in chief ever!
pat  - San Antonio,  texas 
---
new Orleans is my favorite city. since my stroke I can no longer visit. your emails are also a delight
G  P J grand pa joe
---
It's a fabulous magazine. It's not just the recipes I love, although they're all delicious, but the stories about the people behind the great food and culture. All very, very different from Texas and endlessly fascinating. I love my home state, but would move to Louisiana in a heartbeat. Keep up the good work, and while I'm thinking about it, I believe I'll renew my subscription. 
Linda - Austin, Texas
---
I read Louisiana Kitchen & Culture because: It gives bits of history for Louisiana.  The recipes -Crayfish bread - were wonderful.  It makes me want to travel to some of the out of the way places to try the food.  Every article is written to open new ways of cooking, looking for the new place to eat.  The folks at the magazine are wonderful to talk with and very helpful.  Just a great magazine.  Look for ward to each issue.
Betty - Summit, MS
---
Readers love to see pictures with a recipe. You do that. Your magazine is easy to read and not intimidating. Every thing seems delicious when you read the recipe so it makes you want to try them.
Debbie - Yellow Springs, OH
---
Very simply, you have the best collection of recipes, from classics to new ideas.  Add great stories as well and your magazine is wonderful.  Though I get subscription offers from time to time for the other magazine, there is no way I will switch from yours.
Keep up the wonderful work!
Debbie
---
It is more than just recipes. The magazine really knows and shows what it is like to live in Louisiana. While Louisiana is known for it's food, it is also known for the people who create this food. Only Louisiana Kitchen & Culture brings you both stories.
Tommy - Searcy, Arkansas
---
I love the print version because I sit in my comfy chair to read thru it all, then set it by the stove & cook from the recipes.  An e-version doesn't do it for me.   I go back to my old ones all the time - I can tell my favorite recipes by the stains on the pages.  Plus I get (and trash) a million e-mails, but I only get a few magazines – and this is one of them – something I want to save & re-use.
Keep it coming.
Kurt  - Houston,  TX
---
Hi Susan, Keep up the great work! I love to plan my menus around your suggestions, trying something new is also great but most of all I love eating what I cook!!! It is all so good!
Thanks,
Fran
---
I read Louisiana Kitchen & Culture because I love reading recipes.
JOHNNY, SHREVEPORT, LOUISIANA
---
Hi Susan, We LOVE LOVE LOVE this magazine; my husband and I both read it and we both love to cook.  I think the reason we love it so much is for the variety of recipes (with pictures) from around LA and the stories of places we've been and some where we've never been and hope to visit.  We love Louisiana, and your magazine portrays the people, food and places of LA well.  The emails you send out are also a big PLUS!  Keep up the good work!
Steve and Mo - St Amant, LA
---
I love the e mails and magazine. I am a La. fan and love the recipes and history in your articles. The break down of the dish and the info on the Chefs.  I would love a break down with pics on how to make beignets.  
Keep the magazine coming!  Jo Ann
Jo Ann Francingues, Gulfport, Mississippi
---
Louisiana Kitchen & Culture is by far my favorite magazine in no particular order because:
1.  The high quality paper that it is printed on indicates the quality of what's inside.
2.  The pictures throughout the magazine are bright, bold colors making them attractive and appealing to whatever they represent.
3.  The articles are short and to the point and the accompanying pictures give more meaning to the article.  Being short and to the point means the article holds your attention without becoming boring.
4.  There is a broad abundance of excellent recipes, again with pictures, that focus on whatever appeals too me.  Whether it is breakfast, lunch, supper, sides, snacks, drinks or hor d'oeuvres. 
5.  The food-focused ads and alerts of up-coming events keeps me well informed.
6.  The annual subscription price can be called an obscene bargain compared to what the magazine has to offer.
In summary, I wouldn't hesitate to pay twice the subscription price for the information and quality of the magazine.  I read every page from front cover to back cover.
As I've told you in the past, "great job, Susan", don't change a thing!
Warmest regards,
Sonny  S.  Covington, La.
---
The Louisiana regional food is so completely different than we have up here in the Pacific Northwest and we love to learn about great food.  We also appreciate that the magazine doesn't focus on just the big restaurants and top chefs - they also feature small, local restaurants and local family cooking. The close up fod photography is over the top and makes us want to try out the recipes.  The magazine actually inspired us to visit New Orleans and sample the amazing local food.  Yum!
Hugh - Hood River, Oregon
---
I read Louisiana Kitchen & Culture from cover to cover as soon as it hits my mailbox. I'm an enthusiastic amateur cook, and I find the magazine intoxicating—I love the recipes, and try them at home as often as I can. I clip and save the recipes, and also look forward to the newsletter and the recipes it includes.
As a Shreveporter, I appreciate that you know there is more Louisiana north of I10, and have thoroughly enjoyed the articles about my part of the state.
I have given gift subscriptions to my kids (all grown and married), and they are crazy about the magazine, too.
Keep up the good work! Love your magazine!
Regards,
Bob - Shreveport, LA 

After you click Place My Order button you will see a thank you page and then receive an email confirming your subscription. If you have other questions please send us email or call 504.208.9959 we'll be happy to help.
---