| | |
| --- | --- |
| | |
 

Welcome to Louisiana Kitchen

 

Jyl and I went along for the ride on the Gulf Coast Seafood & Tourism 2012 Bash last Friday with the Louisiana Seafood Promotion and Marketing Board and, as usual, had a great time. We started off at Borgne Restaurant, the new collaboration between Chefs John Besh and Brian Landry, tasting such fare as Fried Oysters Amandine, Leroy's Oyster Stew, and Shrimp Toast with Nuoc Mam.

 

Our next stop was at the beautiful and scenic Café NOMA overlooking City Park. Chef Chris Moreno served Deviled Shrimp with Truffled Eggs (I am a sucker for any kind of deviled egg), Louisiana Crabmeat Caprese, Yellowfin Tuna Tataki, and Citron Oyster Shooters.

 

We hopped back on our buses and, with full police escort, headed down to the French Quarter to second line over to Muriel's Jackson Square. Chef Gus Martin treated us to Chilled Gulf Shrimp with Cocktail Sauce, Baked Oysters Muriel, and a selection of other great Louisiana seafood dishes. We were in the company of various journalists and bloggers from all over the country, and it was great to hear them raving on about dishes and flavors we take for granted. Pictures from the evening are here on our Facebook page, and here on our website.

 

And finally, a repeat from last week. We are active members of the Louisiana Travel Promotion Association, and our annual Summit is in Shreveport later this month. I'm looking foward to catching up with friends, and touring the Shreveport/Bossier area. Where should we eat while we're there? Email me some suggestions.

 

My best regards,

                                                              

Susan Ford, President

Kitchen and Culture Co.

http://louisiana.kitchenandculture.com

susan@kitchenandculture.com  

jyl@kitchenandculture.com

 

 

---

---



Follow Us on Facebook:
---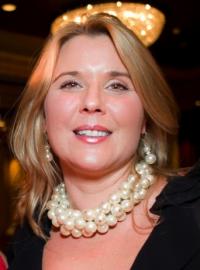 What a Concept: Real Louisiana Food at the New Orleans Convention Center
It  never made any sense to me that conference and convention attendees to New Orleans' Ernest N. Morial Convention Center  - all of these captive potential ambassadors for the country's most distinctive food culture  - were being fed junk like flabby turkeysandwiches on gummy white bread, generic pasta Alfredo, baked chicken and rice pilaf, pre-processed hamburgers, pasta and meat sauce. Ugh. What the Hell?
These poor people were ushered into the very representative center of the most exciting, hospitable, food-obsessed place most of them will ever visit and we were feeding them the kind of crap they could pull off of a nursing home cafeteria line anywhere from Seattle to Pensacola.
Fortunately for our visitors, Centerplate has teamed up with Chef Donald Link for some pretty spectacular results.
Read the rest of Jyl's blog here, with an exclusive recipe for Donald Link's Macaroni and Tasso Salad.
---
---
| | | |
| --- | --- | --- |
|   | Black-Eyed Pea Battered Shrimp |   |
 



Chef John Folse borrows this recipe from Dr. Robert Harrington, former Dean of the John Folse Culinary Institute at Nicholls State. He says, "Shrimp are deep-fried every day in Louisiana, but the batters used to coat and flavor them are as varied as the cooks preparing the seafood." This recipe is no exception.

Black-eyed peas are blended with onions, garlic, ginger, and an assortment of seasonings, then fluffed with eggs, olive oil, and beer. The shrimp are fried, heads on but bodies cleaned, drained, and served up with your favorite dipping sauce. Delicious, and an unusual way to get nutrient-rich black-eyed peas into your diet.
---
| | | |
| --- | --- | --- |
|   | Buffalo Shrimp with Blue Cheese Dip |   |
 



I absolutely love buffalo-style anything, and decided to concoct a dish for the Saints game last weekend. I tossed the shrimp in a little olive oil and a few seasonings, then broiled them to perfection. The sauce uses a buffalo hot sauce—I happened to have Tabasco's version on hand. I like mine hotter, so next time I think I'll substitute undiluted hot sauce for at least some of the buffalo sauce.

The blue cheese dip is delicious and is easily converted to a salad dressing with the addition of a bit more milk or buttermilk.

 
---
| | | |
| --- | --- | --- |
|   | Poached Eggs & Satsuma Hollandaise over Crab Cakes |   |
 



Chef John Besh's new cookbook "A Passionate Plea for Home Cooking: My Family Table" arrived at my door a few weeks ago and I've prepared several recipes already. In this recipe, the bright citrus addition to the hollandaise perfectly offsets the rich, creamy sauce and poached eggs. The crab cakes can be made in advance (like the night before!) and reheated at the last minute, making this a great selection for a brunch

If I ever have to select a last meal, you can bet that it will include poached eggs and hollandaise sauce in some sort of preparation. This may very well be the one I choose. 

(Icy boiled Louisiana shrimp and a good cocktail sauce are on that list also.)

Poached Eggs & Satsuma Hollandaise over Crab Cakes Recipe Here.
---
---


Published by Kitchen and Culture Co., Louisiana Kitchen magazine will launch in 2012. Our editorial mission is to provide a unique guide to authentic Louisiana cultural and culinary traditions—and of course, the recipes you'll need to create authentic Louisiana cuisine. Your friends and family will love you.

---

---

Interested in Advertising?

email Susan

Jan 13, 2012 to Jan 15, 2012

Southern Louisiana Boat, Sport & RV Show, Houma, LA

Antique Show, Monroe, LA

Jan 13, 2012

Tchefuncte River Foundation's 2nd Annual Fundraiser, Madisonville, LA

Jan 14, 2012

Laurel Street Palooza, Baton Rouge, LA

Cajun Jam at Vermilionville!, Lafayette

Jan 14, 2012 to Jan 15, 2012

Home Show, Lake Charles, LA

Jan 17, 2012

Digital Photography Workshop with Jenny Ellerbe, Monroe, LA

Jan 20, 2012 to Jan 21, 2012

Amicus Club PRCA Rodeo 50th, Alexandria, LA

AG EXPO 2012, West Monroe, LA

Jan 20, 2012 to Jan 22, 2012

26th Annual Central Gulf Coast Boat, Sport & RV Show, Lake Charles, LA

 
| Add Us as a Friend on Facebook |
2012 Copyright © Kitchen and Culture • All Rights Reserved.

You are receiving this because you have indicated you are interested in authentic Louisiana cuisine and recipes.  Our mailing address is:  

Kitchen and Culture • 1450 Annunciation Street #2119 • New Orleans, LA •  70130

 Louisiana Kitchen is a registered trademark of Kitchen and Culture.
 | view email in your browser |