Welcome to Louisiana Kitchen

 

 

I got roped into judging the Oyster Jubilee on Bourbon Street this morning, so my day is off to an early start, with Louisiana oysters for breakfast. The day will be filled with food, as we head over to Henderson this afternoon to judge the gumbo cook off. Treadmill duty on Sunday.

 

My picture is with my pal Michael Farrell, executive chef at Le Meritage. He invited us to the opening reception for the 2012 French Quarter Wine Festival last week—it runs through the end of April, and Michael has put together some incredible menus. 

 

We're slogging through the final days of getting the first issue of the print edition of Louisiana Kitchen finalized, and I have to say that, after spending weeks reading recipes, prepping and cooking for photo shoots, selecting photos, and tweaking layouts, cooking for us has not been at the forefront of my mind. Grilled ham and cheese is what we had for dinner last night, but let me take a minute to make a blatant product recommendation: rosemary sourdough is the perfect bread for this sandwich. If your supermarket doesn't make it, try sprinkling fresh or dried rosemary onto your cheese on your next grilled cheese sandwich. I am smitten with the combination of rosemary and sharp cheddar.

 

In other news, maintenance workers came through today replacing incandescent light bulbs with fluorescent bulbs; while I appreciate the energy savings, I am not at all sure that a woman of my age needs lights that bright over her vanity. I'm a little traumatized. Here is a gratuitous picture of our cat Jack; I'm paying attention to how many of you are reading this far!

 

​Have a great week-

                                                              
Susan Ford, President
Our Kitchen & Culture, LLC.

 

PS: We are well on our way to our goal of 1,000 subscribers to our print magazine at launch. Thank you to those to you who have subscribed, and those who have given subscriptions as gifts, For the rest of you, subscription information is here. We believe in creating a great editorial product we know you will value—our first issue is full of great food, lush photography, and the stories of people you'd like to meet. Don't miss out! 

http://louisiana.kitchenandculture.com
susan@kitchenandculture.com  
jyl@kitchenandculture.com

 

---
---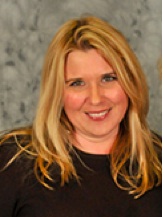 Darling David
Susan and I were thrilled when David Gallent agreed to join Kitchen & Culture. We felt that we had really scored. David is an amazing award-winning photographer with food styling skills to boot. We knew David's very unique perspective was exactly what we needed to flush out the vision we share for Louisiana Kitchen.  Everyone adores David.  He's really laid back, smart, and funny. It was hard to imagine him ever really getting riled up.
We were right. We were wrong.
---

---
 

I quit smoking ten years ago this year, and this is the recipe I made that first day. It was Super Bowl Sunday, February 3, and I figured I'd watch the game while keeping my hands as busy as possible. It calls for 15 different finely minced ingredients, and 24 different seasonings, spices, and liquids measured out in portions ranging from 1/8 teaspoon to 1 cup. It did keep me occupied on that seemingly endless day of not smoking, and it was delicious to boot. Excerpted from Chef Jimmy Bannos' The Heaven on Seven cookbook; I came across it earlier this week while sorting through my cookbook collection and thought I'd share it with you.
---
 

My father was an avid freshwater fisherman, and we always had wild-caught catfish in the freezer. It is one of my very favorite pieces of fish to this day, to the point that my friends roll their eyes any time we sit down to a menu that includes catfish. This simple recipe is finished off in the oven rather than fried on the stove top, saving calories and grease splatters. Add a green salad and a steamed vegetable and you've got a healthy, tasty meal on the table in less than 45 minutes.

 
---
Here in New Orleans, the St. Patrick's Day parade rolls through the Irish Channel starting at 1:00 on Saturday, March 17. With a little advance planning (read: make sure you have a couple of pounds of stew meat in the refrigerator) you can leave the parade with all the ingredients necessary to make Irish stew. That's because, in addition to green beads, they throw giant heads of cabbage, carrots, onions, and potatoes—everything you need but the beef to make a stew. Simple, hearty, delicious.

Warning: heads-up if you attend the parade, because a cabbage the size of a basketball caught unexpectedly upside the head hurts!
---
---

Published by Our Kitchen and Culture, LLC, Louisiana Kitchen magazine will launch in March 2012. Our editorial mission is to provide a unique guide to authentic Louisiana cultural and culinary traditions—and of course, the recipes you'll need to create authentic Louisiana cuisine in your own home. Your friends and family will love you.

---

---

Interested in Advertising?
email Susan

Mar 11, 2012

Metairie: St. Patricks Day Parade

---

Mar 13, 2012 to Mar 15, 2012

Vacherie: St. Joseph Plantation Days

---

Mar 15, 2012 to Mar 17, 2012

Iowa: Iowa Rabbit Festival

---

Mar 16, 2012 to Mar 18, 2012

Amite: Amite Oyster Festival

Larose: Family Fun Festival

Thibodaux: Louisiana Swamp Stomp Festival

---

Mar 17, 2012 to Mar 18, 2012

St. Bernard Village: ISLENO FIESTA 2012

---

Mar 17, 2012

Alexandria: Hard Hats and High Heels Bash

Lockport: 13th Annual Lockport Main Street Market & Bayouside Arts & Crafts Show

Metarie: St. Patrick's & St. Joseph's Day at the Louisiana Irish-Italian Parade

Shreveport: Shreveport St. Patrick's Day Parade

Slidell: Crappie USA Tournament

St. Martinville: Acadian Memorial Festival

---

Mar 18, 2012

Covington: Chef Soirée

---

Annual Cooking Competition and Fundraiser Saturday, March 24
Louisiana Kitchen's publisher Susan Ford and editor in chief Jyl Benson will judge. Stop by and say hello.
| Add Us as a Friend on Facebook |
2012 Copyright © Our Kitchen and Culture, LLC • All Rights Reserved.
You are receiving this because you have indicated you are interested in authentic Louisiana cuisine and recipes.  Our mailing address is:  
Kitchen and Culture • 1450 Annunciation Street #2119 • New Orleans, LA •  70130
 Louisiana Kitchen is a registered trademark of Our Kitchen and Culture, LLC.
 | view email in your browser |