Welcome to Louisiana Kitchen

 

 

Yesterday I sat on the judges panel for the final round of the Road to Cannes culinary competition staged each year by the Louisiana Culinary Institute in Baton Rouge. I love being involved in the competition because I get to meet the next generation of chefs, and I'm always blown away by their efforts. This year, Corrito Gealogo and Pete Falcone were the last two standing after several rounds of competition. Corrito won yesterday's round and the trip to Cannes, but only by 2 points. I'd bet both of them have an interesting future, and I'll be following their progress.

 

Did you know that crawfish are an excellent source of protein? According to the Louisiana Crawfish Promotion and Research Board, "Fat content of washed crawfish tail meat is only about 1% of the Recommended Daily Allowance (RDA.) Crawfish muscle fibers are shorter than the muscle fibers in red meats and, consequently, more easily digested." Read more here, and bring on the crawfish! You can find more tips halfway down the right hand column of the Louisiana Kitchen home page.

 

​It's festival season, and the weather is fine. Find Jyl at the judges table for the porkpourri entries for Hogs for the Cause this afternoon; I'll be judging the butt category. Stop by and say hello. We met a few readers at the kickoff party for the Road Food Festival last night; we love to hear from you.

                                                              
Susan Ford, President
Our Kitchen & Culture, LLC.

 

PS: We are well on our way to our goal of 1,000 subscribers to our print magazine at launch. Thank you to those to you who have subscribed, and those who have given subscriptions as gifts, For the rest of you, subscription information is here. We believe in creating a great editorial product we know you will value—our first issue is full of great food, lush photography, and the stories of people you'd like to meet. Don't miss a bite! 

http://louisiana.kitchenandculture.com
susan@kitchenandculture.com  
jyl@kitchenandculture.com

 

---

 
---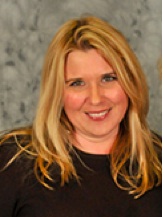 Lunatics in Need
Looks like the coming week is gelling into yet another round of insanity: Two of the most intense people I know -  Chefs Cory Bahr (Cotton, Monroe) and Wesley True (Tru, Mobile) are coming to town—at the same time—and Sooz and I are supposed to drag around with them for various and sundry reasons.  I  love these guys.
Here are excerpts from this week's conversations with each of them:
At 9 p.m. on Thursday night as I was working feverishly, my phone rang. It was Cory. The man bellows into the phone : " JYLLLLLL! Dude, you've gotta help me.....
---

---
 

I make a compound butter with white wine, lemon, garlic, and green onions—I double the recipe because it's also very good on toasted French bread—and bake jumbo shrimp in it. Make a sauce with the pan drippings, toss with some hot pasta, add the shrimp and enjoy. Simple!
---
| | | |
| --- | --- | --- |
|   | Garlic-Lemon Green Beans with Toasted Bread Crumbs |   |
 

More garlic! This is from the editors of Cooks Illustrated. Toast some bread crumbs in butter, toss them with some herbs and parmesan cheese. Sauté garlic in butter, add a little flour to thicken, and season with thyme and hot pepper flakes to taste (lots for me). Toss in the beans, cook to your desired degree of doneness, season to taste with salt and pepper, and add some lemon juice. Sprinkle those cheesy toasty bread crumbs over the top and serve. Delicious.

 
---
| | | |
| --- | --- | --- |
|   | Louisiana Strawberry Cooler |   |
 

I got fresh, sweet Louisiana strawberries at Rouses and made this last weekend. I can't stop drinking it—it reminds me of strawberry soda I had as a kid. Cool and refreshing, kid-friendly, but becomes adult immediately with the addition of vodka. Or rum, moonshine, whatever. Just go make it, and let me know what you think.
---
---

Published by Our Kitchen and Culture, LLC, Louisiana Kitchen magazine will launch in March 2012. Our editorial mission is to provide a unique guide to authentic Louisiana cultural and culinary traditions—and of course, the recipes you'll need to create authentic Louisiana cuisine in your own home. Your friends and family will love you.

---

---

---

Interested in Advertising?
email Susan

Mar 29, 2012 to Apr 1, 2012

Covington: A Taste Of Covington - Inaugural event

---

Mar 29, 2012 to Mar 31, 2012

Merryville: Merryville Heritage Festival

---

Mar 30, 2012

Alexandria: DownTown Rocks

---

Mar 30, 2012 to Apr 1, 2012

Larose: Family Fun Festival

---

Mar 30, 2012 to Mar 31, 2012

Natchitoches: Natchitoches Jazz/R&B Festival

Plaquemine: 15th Annual Relay for Life of Iberville

---

Mar 31, 2012

Bogalusa: Cassidy Park Cook-Off BBQ

Grosse Tete: Easter Under the Oaks - Iberville Welcome Center

Houma: Southdown Marketplace Arts and Crafts Festival

New Orleans: Fete Francaise

Plaquemine: Children's Easter Party - Plaquemine

Shreveport: Annual Easter Egg Hunt & Festival sponsored by Town Square Media

Shreveport: CORK Wine Festival

---

Mar 31, 2012 to Apr 1, 2012

New Orleans: Old Algiers RiverFest

---

Annual Cooking Competition and Fundraiser Saturday, March 24
Louisiana Kitchen's publisher Susan Ford and editor in chief Jyl Benson will judge. Stop by and say hello.
| Add Us as a Friend on Facebook |
2012 Copyright © Our Kitchen and Culture, LLC • All Rights Reserved.
You are receiving this because you have indicated you are interested in authentic Louisiana cuisine and recipes.  Our mailing address is:  
Kitchen and Culture • 1450 Annunciation Street #2119 • New Orleans, LA •  70130
 Louisiana Kitchen is a registered trademark of Our Kitchen and Culture, LLC.
 | view email in your browser |